Millions of older people 'fail' to adapt their homes to help them live independently
21-Jul-16
Article By:
Melissa McAlees, News Editor
Despite significant increases in the numbers of older people living alone, half of all older people with care needs have not made adaptations to their homes to help them live independently, according to new research.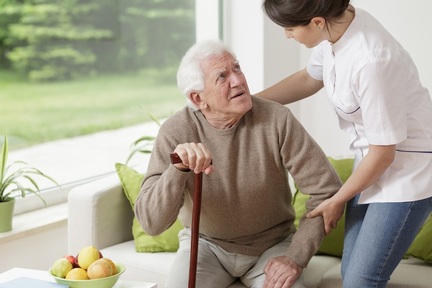 Similarly, The International Longevity Centre's – UK (ILC-UK) 'State of the Nation's Housing' report found that whilst specialist retirement housing can offer more adaptations and play a part in supporting downsizing, the retirement housing supply gap is set to worsen.
Baroness Sally Greengross, chief executive at ILC-UK, said: "Our report highlights that there are millions of over 50s with care needs who haven't adapted their housing for old age and may be in homes too big for them.
"Retirement housing could be a solution for some older people but we are building far too few of this type of housing.
"The Government must ensure that planning better supports and encourages adaptations. If older people are to live longer in their own homes, we must better support older people to make adaptations to allow them to continue to live independently in their own homes."
The report, supported by FirstPort, the UK's largest residential property manager, has found that with growing numbers of 45-64 year-olds (500,000), and 65-74 year-olds (300,000) living alone, the care needs of the ageing population are not being met.
In 2012/13 there were 1.86 million people over the age of 50 in England who had unmet needs – an increase of 120,000 people since 2006/7.
According to the report, those living in retirement housing are more likely to be living in homes with adaptations suited to people's health needs than those who do not. Approximately 87 per cent of those in retirement housing have home adaptations, in comparison to around 60 per cent of other housing.
At present, there are around 515,000 specialist retirement and extra care homes in England. However, there is only enough specialist housing to accommodate five per cent of the over-65 population, whilst the report has projected a shortage of 160,000 retirement houses by 2030.
Nigel Howell, chief executive at FirstPort, said: "As an industry, we need to make downsizing work better in order to reduce under-occupancy and ensure people are living in properties suited to their needs. Perhaps there needs to be a more flexible model than we have traditionally seen in the UK where home-ownership is seen as the ultimate aim for many.
"With today's varied lifestyles, apartment living can be a very attractive home option at any age, whether owned or rented.
One beauty of apartment living for older customers is the combination of having your own home yet with the social infrastructure that comes with an apartment lifestyle.
"We aim to continue working with partners in the property sector to drive forward these issues and present possible incentives and solutions so people can live in the properties that suit their lifestyle."
For more information, visit: http://www.ilcuk.org.uk/index.php/home