Government denies stripping social care of its political status, as junior minister gets portfolio
22-Jul-16
Article By:
Angeline Albert, News Editor
Adult social care no longer has a minister of state, following the Department of Health's (DH) decision to make it the responsibility of the junior minister David Mowat.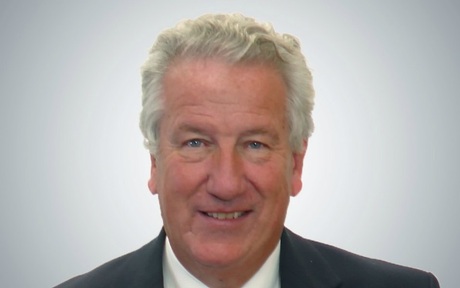 This week, David Mowat was given the role of Parliamentary Under Secretary of State for Community Health and Care, following Prime Minister Theresa May's cabinet reshuffle and the re-instatement of Jeremy Hunt as health secretary.
Mr Mowat's will take the lead in adult social care, carers, community services, cancer, dementia and learning disabilities. He also handles all elements of primary care including dentistry and pharmacy.
The Department of Health denies taking away social care's status
Prior to the reshuffle, adult social care had been the responsibility of a minister of state. The care minister Alistair Burt announced his resignation in June.
When asked why adult social care had been stripped of its status, a spokesman for the Department of Health told carehome.co.uk: "I can't emphasis how much that is not the case.
"The distinction between ministers of state and parliamentary under secretaries can be overestimated.
"The appointments are made first and then the portfolios are split. There is no correlation between the seniority of ministers and the priority given to policy areas."
Mental health is no longer former care minister Alistair Burt's brief, having 'moved up' to sit in Jeremy Hunt's in-tray.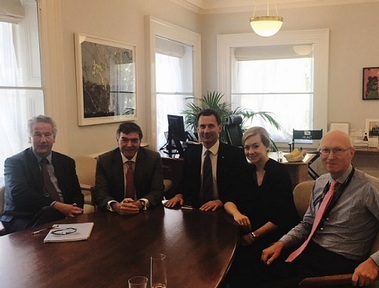 Philip Dunne joins Jeremy Hunt's Department as Minister of State for Health. His brief includes overseeing all aspects of hospital care, NHS performance and operations, the workforce, patient safety and maternity care.
Health secretary Jeremy Hunt tweeted a photo of his new health department with the words: 'The fantastic new ministerial team'. Just how 'fantastic' Mr Mowat turns out to be, remains to be seen by those in the care sector.
Martin Green, chief executive of care England said at the time of Alistair Burt's resignation: "I hope that she [Theresa May] will choose somebody who understands the interface between health and social care, and is combative enough to fight the corner of social care, in the Department of Health , which is totally NHS focused."
So what do we know of Mr Mowat?
Elected as the MP for Warrington South in May 2010, he has described his political interests as energy, nuclear power and pensions.
He studied engineering at Imperial College where he joined the RAF as a cadet pilot. He later qualified as a chartered accountant and joined the consulting firm Accenture, where he became a global managing partner. He spent years as chairman of Fairbridge, a charity working to improve the life chances of young people aged 16-21.
Mr Mowat is married with four children. He cites a major political hero as Margaret Thatcher because 'she got things done'.
The change from minister to junior minister follows not only the cabinet reshuffle but the creation on 1 July of a separate community care directorate of civil servants who lead in areas including social care, digital, technology and local government.
Mr Mowat will liaise with the new directorate's director general, the lead civil servant in charge of social care. This post was previously held by Jon Rouse.