Care watchdog gives home care agency its sixth Outstanding rating
03-Aug-16
Article By:
Angeline Albert, News Editor
Home Instead Senior Care has achieved its sixth Outstanding rating from the Care Quality Commission (CQC) just weeks after getting top marks at another franchise in the group.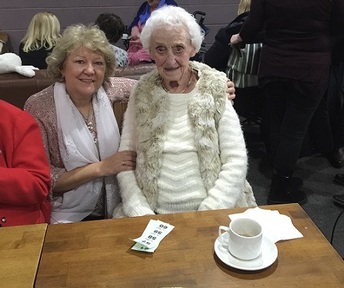 Home Instead Senior Care (Lutterworth and Rugby) opened 18 months ago under the management of franchise owner Sarah Slater and received its Outstanding status on 28 July, following its first ever inspection on 30 March. The home care provider, which cares for more than 8,000 older people, is riding on a wave of CQC successes, having received its fifth Outstanding rating only a few weeks before (6 July) at Home Instead Senior Care East Notts & Melton Mowbray.
The home care group now has six of the 39 Outstanding ratings handed out by the CQC to date (4 August). As of 4 August, out of the 4,210 home care agencies that have been inspected (according to the CQC's new inspection model introduced in October 2014), the majority 2,993 have been rated Good, 1,050 are rated Requires Improvement, 128 are Inadequate and 39 are Outstanding.
Franchise owner Sarah Slater worked in care before but was shocked by what she described as the "gruelling hours and lack of time to build relationships" with those she cared for. It was after starting work as a care scheduler at Home Instead Market Harborough and after her mother died of breast cancer two years ago, that she became inspired to buy her own Home Instead franchise and meet her pledge to pass the 'mum test'.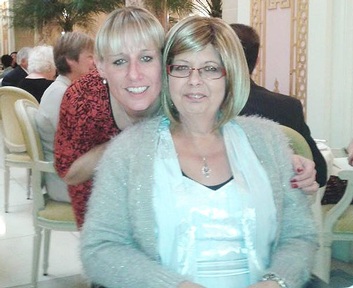 As well as ensuring home care visits were consistently made at times that people expected, CQC inspectors praised the Home Instead Rugby staff, who care for 43 people living in their own homes, for their efforts to ensure clients were not isolated.
Staff helped those in their care to develop friendships with other home care clients. Trips and events to introduce different clients to one another were organised regularly by the franchise.
One relative of a client told inspectors: "They have really improved his health and wellbeing. It's the extra bit they do that makes the difference."
Sarah Slater said: "I feel we have a responsibility not just to provide care to our clients, but to improve their quality of life. Everything we do here is with that in mind. I've grown the business slowly so that I can ensure we're delivering a perfect service to the people we care for."
Inspectors said staff underwent "a very robust recruitment process that ensured as far as possible that only people who met the provider's expectations were recruited". Suitably skilled and knowledgeable staff were deployed to consistently meet the needs of people using the service.
One staff member told inspectors: "They leave no stone unturned to support me. It's made it the most enjoyable and fulfilling job I've ever had."
The CQC's chief inspector of adult social care, Andrea Sutcliffe, said: "We have rightly set the bar high for services to be rated Outstanding. It is good to see excellent leaders at Home Instead who value and care for their staff and focus on a truly person-centred approach meeting that high standard and providing great care for the people they support.
"Everyone deserves to experience care that we'd all be happy for any of our loved ones to receive and I wish Home Instead all the very best in continuing to make the 'Mum Test' real."
Home Instead Senior Care's other Outstanding ratings are: Home Instead Senior Care West Lancashire and Chorley (January 2015), Wimbledon and Kingston (February 2016), Durham (February 2016), Exeter and East Devon (May 2016) and East Nottingham and Melton Mowbray (July 2016).
To read CQC report visit: www.cqc.org.uk/sites/default/files/new_reports/INS2-2424187315.pdf