Older people's charity Age UK is calling for more collaboration between health, social services and the financial sector to recognise the signs of financial abuse.
Tens of thousands of older people are considered to be at risk of financial abuse, and those with dementia or reduced cognitive function are thought to be the most vulnerable, according to the charity.
The warning follows the release of the latest figures that show that at least 130,000 older people have experienced some form of financial abuse from someone known to them since reaching the age of 65, with many cases seeing someone in a position of trust, such as a relative, attorney or friend take advantage and steal from their victim.
Women twice as likely to fall victim to financial abuse
The figures further reveal that women are considered to be twice as likely as men to become victims of financial abuse later with the majority of women affected aged between 80 and 89-years-old, living alone, single or widowed.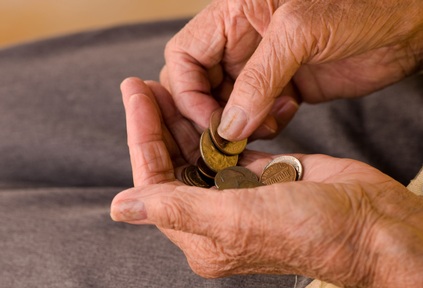 Charity director at Age UK, Caroline Abrahams, said: "An ageing population brings many positives but also challenges, such as the steep rise in the numbers of older people with dementia and other cognitive problems - which we know are a major risk factor for financial abuse.
"That's why it is so important that we develop practical tools for organisations, not just in the financial sector but in health and care too, to help staff who engage with older people to be alert to cognitive decline, the consequent risks of financial exploitation and abuse, and how best to prevent and tackle them.
"In addition, the fact that the overwhelming majority of families want only the best for their older relatives should not blind the authorities to the sad reality, which is that financial abuse does sometimes happen in families, just as we know other forms of abuse do too."
Negative health outcomes
The charity is warning of the serious impact of financial abuse on older people, both financially and emotionally, stressing that even a small loss can have a catastrophic impact, especially for people on low incomes. Age UK also warned that this type of abuse is closely linked to negative health outcomes, leading to declining mental health and reduced resilience.
The issue of financial abuse is recognised among the bank industry as seen in a recent report from Citizens Advice and the leading trade association for the banking sector, the BBA. The report provides a framework to help banks, other creditors and advice providers challenge financial abuse in intimate partner relationships.
Age UK is calling for similar approaches to be adapted to the older population. With more than 300,000 older people dependent on others for help with financial transactions, the charity argues that there is a need for better staff training and improved protocols to help recognises the tell-tale signs of financial abuse and to assist older customers with transactions. Disability and cognitive decline are recognised factors that increase a person's risk of experiencing financial abuse.
Director of financial capability for the Money Advice Service (MAS) said: "These figures are extremely worrying. It is important for organisations to consider people's wellbeing as a whole, this requires coordination and collaboration, especially when it comes to recognising the signs of financial abuse and referring people on to the best place for help. We also need to help people understand the risks and steps they can take to help protect themselves.
"Working out the best ways for organisations to do this is part of the challenge and something that the UK Financial Capability Strategy is seeking to understand better. This will be the subject of discussion for the older people steering group over the coming months."
Half of crimes carried out by adult children
Though many people may believe that rogue traders and scammers are the biggest thread, often family members are the perpetrators, with half of all crimes and scams of this type carried out by the adult children of the victims.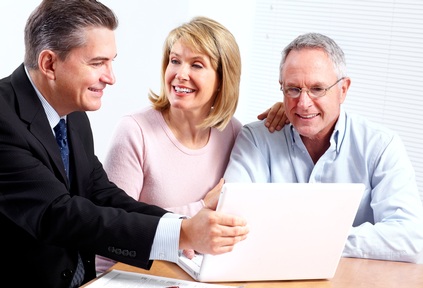 Despite this, the number of scams committed by people unrelated victim is still considered to be an increasing problem, and banks are being urged to improve their detection systems and change their approach to liability. As scams are becoming more sophisticated, the charity is warning that they pose a significant risk to older people and those living with some form of cognitive decline, but stress that anyone could be caught out, regardless of their age.
The charity is urging professionals who come into contact with older people to be giving training, guidance and support to recognise and take action if financial abuse is suspected. This includes those working in the health and care sectors and social services, as well as legal and police services.
Currently, banks operate a strict approach to who is liable for financial abuse claims, deeming the customer to often be at fault if the scammer has tricked them into authorising a transaction. Age UK believe the banking sector should take more responsibility for scams perpetrated using bank accounts opened with them and inter-bank electronic payment systems, stressing the need for better systems to identify and prevent scams as early as possible.
The charity offers free advice to older people who may be affected by any issues, relating to financial abuse. For more information call: 0800 169 6565.