Scotland's home care services reach 'breaking point' with care workers 'stretched to the limit'
17-Aug-16
Article By:
Melissa McAlees, News Editor
A report into Scotland's home care service claims the sector is at 'breaking point', with vulnerable people failing to receive the care they need.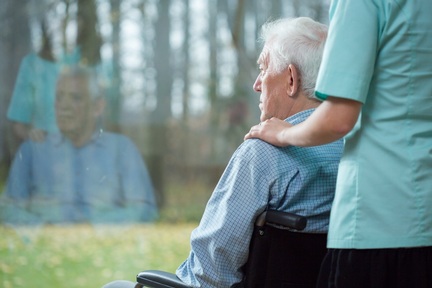 The UNISON Scotland report 'We care, do you?' has revealed many home care workers are given too little time to care for vulnerable older people, with some receiving less than 15 minute slots because travel times are not accounted for.
Four in five home care workers have also suggested that budget cuts and privatisation mean the emphasis is focused on 'quantity rather than quality'.
'Shocking truths'
Stephen Smellie, UNISON Scotland's depute convener, said: "This report highlights the shocking truths of a dedicated, caring workforce who are being stretched to the limit, often resulting in their own stress and ill-health.
"They juggle with travelling time and running late to ensure their tasks are completed as best as they can, some often go back in their own time to make sure their clients' needs are met.
"The most vulnerable people in our society rely on the services our home carers provide. They deserve better and so do care workers. This should include a decent and reliable wage for the work they do, with proper facilities and a workload which allows them to do their job properly."
The report, which surveyed home care workers across the country, suggests nine in ten are limited to specific times for service user visits.
The assertion from councils that 15-minute care visits are only for the most minimal needs has been contradicted by home care workers, with over a quarter suggesting that scheduling does not account for travel time between visits.
Similarly, two thirds said they did not have anywhere to go between visits to have a meal, hot drink or toilet break and nearly half said they worked longer than their contracted hours.
'Little control'
With the majority of care being carried out by private contractors, the report suggests local authorities are left with 'little control' over how home care is delivered.
The survey also revealed that while most councils suggest they pay the Scottish Living Wage to their own staff, not many believe their contractors do so.
The recent Procurement Act allows payment of the living wage to be a factor in the issuing of contracts, but the councils who responded said they did not use the procurement guidelines.
UNISON Scotland is campaigning for local authorities to sign up to its Ethical Care Charter for home care services, which sets minimum standards to protect the dignity and quality of life for people who need home care.
The charter commits councils to buying home care only from providers who give workers enough time, training and a living wage, so they can provide better quality care for service users.
Dave Watson, UNISON's head of policy and public affairs, said: "As austerity bites, it seems care in the home is being perceived as the 'cheap option' compared to the cost of care homes or hospitals.
"The Scottish Government's commitment to ensure the Scottish Living Wage is paid this October is a welcome step forward. In addition to fair pay, it is vital that Scotland's councils sign up to UNISON's Ethical Care Charter which sets minimum standards for home care. It is particularly disappointing that the opportunities provided by the Procurement Act have not as yet been taken up by local authorities."
For more information on the report, visit: http://www.unison-scotland.org/2016/08/16/home-care-workers-ask-we-care-do-you/