Parkinson's symptoms could be detected by 'simple' eye test
19-Aug-16
Article By:
Melissa McAlees, News Editor
Researchers have discovered a 'revolutionary' eye test that could identify signs of Parkinson's disease before brain changes occur.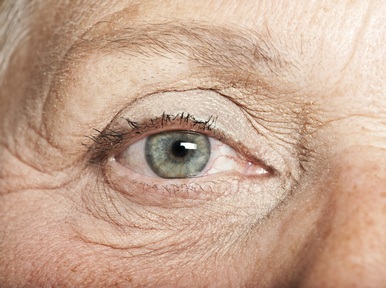 The findings, published in the journal Acta Neuropathologica Communications, highlight a potential way to diagnose Parkinson's by looking for changes in the retina of the eye.
Dr Arthur Roach, director of research at Parkinson's UK, said: "Currently there is no brain scan or blood test that can definitively diagnose Parkinson's – leaving an urgent need for a simple and accurate way of detecting the condition, particularly in its early stages.
"Although the research is yet to be tested on people with Parkinson's, a simple non-invasive test – such as an eye test – could be a significant step forward in the search for treatments that can tackle the underlying causes of the condition rather than masking its symptoms.
"This research complements a Parkinson's UK funded study already underway, which aims to identify Parkinson's bio-markers, which are measurable changes in people with the condition.
"Having a biomarker for Parkinson's would help diagnose Parkinson's earlier, when people are most likely to benefit from the new treatments aimed at slowing progression."
Researchers at the University College London (UCL) Institute of Ophthalmology examined rats and found that changes could be seen at the back of their eyes before visible symptoms occurred. Using ophthalmic instruments, retinal ganglion cell changes were found, along with alterations in thickness of the retina.
Researchers used the eye test to show how a drug called Rosiglitazone could protect the brain in this model.
Parkinson's disease is a condition in which parts of the brain become progressively damaged over many years. The three main symptoms of Parkinson's disease are involuntary shaking of particular parts of the body (tremor), slow movement and stiff and inflexible muscles.
A person with Parkinson's disease can also experience a wide range of other physical and psychological symptoms, including: depression and anxiety, balance problems – this may increase the chance of a fall, loss of sense of smell (anosmis), problems sleeping (insomnia) and memory problems.
Prior to the study, doctors were only able to spot symptoms after brain cells have been damaged. However, researchers now suggest the eyes, specifically the retina, could reveal the disease's early stages.
According to Parkinson's UK, the disease affects 1 in 500 people and is the second most common neurodegenerative disease worldwide. The condition requires long-term treatment to help patients complete simple everyday tasks.
The charity has welcomed the research and suggests having a biomarker for Parkinson's could help diagnose the disease earlier, when people are most likely to benefit from the new treatments aimed at slowing progression.
Professor Francesca Cordeiro, lead author of the study and UCL Professor of Glaucoma and Retinal Neurodegeneration Studies, said in a statement: "This is a potentially revolutionary breakthrough in the early diagnosis and treatment of one of the world's most debilitating diseases. These tests mean we might be able to intervene much earlier and more effectively treat people with this devastating condition."
For more information go to: www.parkinsons.org.uk