An 80-year-old man with dementia has become a viral sensation after his son posted a video of them singing together in the car.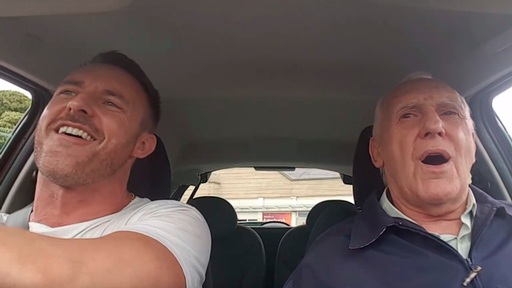 Ted McDermott and his son Simon have raised more than £100,000 for Alzheimer's Society after their 'Carpool Karaoke' style version of Engelbert Humperdinck's 60s hit 'Quando, Quando, Quando' went viral last month.
The idea for Carpool Karaoke began on James Corden's Late Late Show in the United States. The segment has featured the likes of Michelle Obama, Maria Carey and Adele singing along with James Corden in the car.
Speaking about his decision to record his dad's singing, Simon McDermott said: "I've always recorded him, just for my own personal record and I wasn't familiar with Carpool Karaoke but when I showed some other people the videos, they mentioned James Corden's show.
"I don't think Dad realises how big and successful it's been as it hasn't really affected him. He knows that more people have been watching his videos and listening to his music more and he tells me that, but at the same time he doesn't realise that I'm connected to it."
Singing has health benefits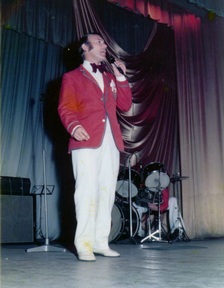 Singing has recognised health benefits, especially for people with memory loss or dementia.
Ted McDermott was diagnosed with Alzheimer's in 2013 after years of singing in clubs and pubs in his local area. He is known as 'The Songaminute Man', with a following of more than 10,000 on YouTube. Ted has been a singer all of his life and spent time travelling and performing as part of the Butlins show, a showcase of all of their best singers and entertainers, performing at some of the UK's biggest cities and venues.
Simon records his dad when they're out in the car as they drive around his hometown of Blackburn and when he's at home. His videos have been watched by thousands with the video for 'Quando Quando Quando' receiving over 1.4m views since it was uploaded at the start of August.
The pair have been raising vital funds for Alzheimer's Society after Simon found the charity's helpline to be so helpful and supportive when his dad was diagnosed with Alzheimer's.
After starting to sing at the age of 16, Ted grew up playing in his own band, 'Teddy Mac and the Starliners' who travelled around the West Midlands performing gigs. Alongside performing with his own band, Ted has worked in factories and used to work as a promotions manager for Walsall Football Club before starting a job at Butlins in the 70s as a Redcoat at Blackpool Metropole Hotel, where he later went on to meet his wife Linda who was staying there on holiday.
Breaking-point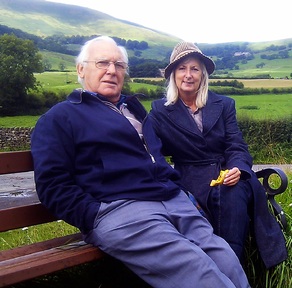 Ted lives with his wife who acts as his full-time carer.
Simon said: "My mum is the rock in all of this, she cares for him and looks after him the most and is with him round the clock.
"My mum is his primary carer and without her we'd all be in a mess. The idea of putting him into a home would have been so traumatic for him so that's not something we wanted to do and although he still has some outbursts, it's nowhere near as bad as it was."
Recalling his father's diagnosis, Simon said: "It took ages to get him diagnosed. It was only when my mum was at breaking-point that we really had to push for a diagnosis.
"It was a really tough time, and I didn't know what was going on really. That's why I called Alzheimer's Society because Dad's behaviour was terrible and the system to get him diagnosed was a nightmare.
"The helpline was very good and I wanted to give something back, we've also found the Alzheimer's Society online forum really helpful as before we thought that Dad just had a few memory problems and was getting forgetful, but coupled with some of his other behaviours we realised it wasn't just his memory."
Taking the world by storm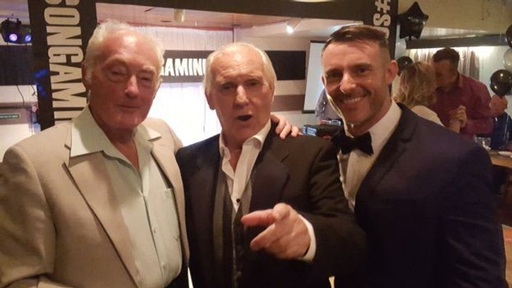 Ted attends a 'Free and Easy' night at his local working men's club every Saturday, where everyone has the chance to get up and sing if they want.
Simon said: "He loves getting up to perform and is a born entertainer. When he's at home singing it's as though he's on stage.
"He's got thousands of different records at home which he buys from car boot sales. He's always singing and he particularly loves Frank Sinatra, Al Martino and Dean Martin, but he knows hundreds of songs, including really obscure things and show tunes from his time working as a Redcoat.
Interest from around the world
"He's always been singing so him singing isn't anything new. Singing is a great outlet for some of the feelings that Dad may be experiencing. If he is having a bad day, we go for a drive and put some music on and it's a great distraction by removing him from that bad situation and putting him in a situation where he feels much happier.
"It's only been in the last few months that I've started to share it online for others to see. Mum loves to watch the recordings, and they make him happy, so we're all happy to see that."
Watch the video below.
Simon added: "The reaction has been massive, and we've had people contact us from TV and media companies in the UK and America. Some people have even said that every time they wake up, they put the YouTube channel on and listen to all of the songs which seems crazy.
"I'm conscious that our main focus is looking after Dad, but it's quite humbling to see the reaction the video has had, and to read about how it is making a difference to people's lives is amazing."
Head of Individual Giving at Alzheimer's Society, Samantha Eaves, said: "We are over the moon to hear that Simon McDermott and his Dad Teddy Mac have now raised an incredible £100,000 in aid of Alzheimer's Society with their 'Songaminute Man' videos.
"Simon is not only raising vital funds for Alzheimer's Society but highlighting the positive impact that listening to music and singing can have for people with dementia.
"It's great to hear that our National Dementia Helpline has helped Simon while he cares for his father, particularly as he has come to terms with his father's diagnosis. Our helpline advisors are here to support anyone affected by dementia by providing a listening ear, practical advice and help with signposting to other support services for people with dementia and their carers."
To donate to The Songaminute Man JustGiving page, visit: www.justgiving.com/fundraising/songaminute or follow The Songaminute Man on Facebook here: www.facebook.com/songaminute