A Lithuanian woman who beat thousands of carers to become a home care firm's 'Carer of the Year', says looking after her ill grandmother at home gave her the confidence to work in social care.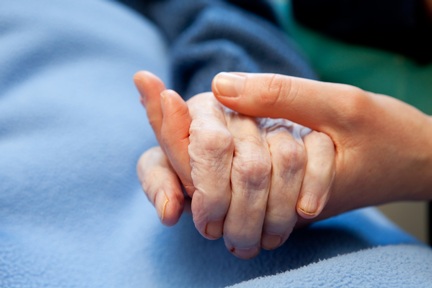 At the age of 12, Egidija Indrasuite was living in her home town of Vilnius, the capital of Lithuania with her mother and sister, when she began helping them give round-the-clock care to her grandmother.
'I wasn't afraid of blood'
She would wash, dress, feed and move her 91 year-old grandmother who had cancer and even administered medications.
"I come from a family of doctors and a house full of medical equipment. My mother was a doctor. My sister became one later.
"We were exposed to how to give care, including personal care.
"I was still a young girl at the time. Mum used to teach us how to give injections.
"I learned how to give morphine injections and do other checks such as blood pressure checks.
"I wasn't afraid of blood. I was very comfortable."
Egidija gave her grandmother morphine injections on an hourly basis and when she would hardly open her mouth, she would feed her liquidised food which she 'kindly persuaded her to eat."
She says: "I come from a country where a generation looked after generation."
Egidija Indrasuite did well at school and got her chance to make her mark on the world and improve the lives of others, when Lithuania became a member of the EU. The country's access to the single market allowed people and businesses to move and trade freely across borders in the EU.
Single market dreams
"I remember when the country voted to join."
"At the age of 33, we were still young you see. Full of energy and ideas and you want to make the most of those ideas and benefit society."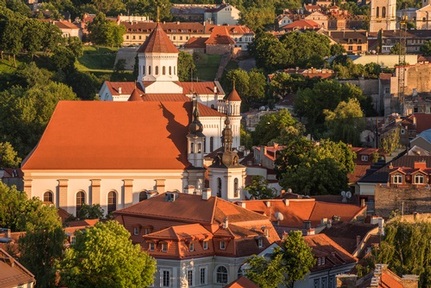 When the doors to the European single market opened for her country in 2004, Egidija seized the opportunity.
With her degree in English and Business, Egidija and her husband left Lithuania to work in the UK. After working for a recruitment firm and giving birth to twins, she began working for the home care firm Bluebird Care in 2011.
The care provider operates more than 180 franchises delivering more than 20,000 home care visits per day to customers across the UK.
Egidija began working as a care assistant for the company's Richmond and Twickenham franchise, where she cared for people in their home, whether it be preparing meals, administering medication or other support.
"I knew I could do it, because I was used to caring for my grandmother. "I was exposed to similar situations."
'You can't force them into the bathroom'
"When you see a person in pain shouting and crying but you know you have to wait for the right time to give drugs care can be a challenge", she says, recalling her grandmother received medication at specific times.
"There can be a conflict between a customer's rights and the care plan. Maybe they require assistance to have a shower but they don't feel like a shower but you can't force them into the bathroom.
"They may not want to use a stick to go up and down the stairs."
The care worker is still reluctant to blow her own trumpet and is keen to say good training from the start has guided her work at Bluebird Care.
"Now, my job is to follow the individual care plan for each person", she says.
Egidija Indrasuite currently cares for seven customers and her passion, skill and commitment to giving a high level of care to them during her home visits has sparked innovation at the home care firm.
She has helped implement a technology called PASSsystem which allows care assistants to share information instantly with managers, customers and their families through an app. And such efforts to meet the needs of those in her care has not gone unnoticed.
Recognition felt 'surreal'
Ms Indrasuite was selected from 15,000 care workers employed at Bluebird Care to win its Carer of the Year award this year.
Other winners at the Bluebird Care awards included 'Registered Manager of the Year' Lynsey Torbit and 'Team Member of the Year' Tracey Morgan.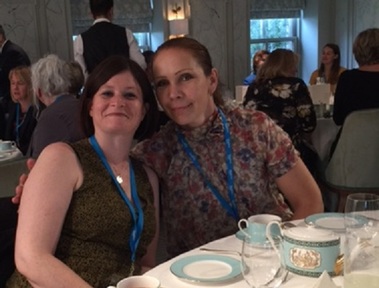 The awards judges, who included Bridget Warr, the chief executive of the association of home care providers UK Homecare Association, noted Egidija's humility in the job, observational skills and her strong relationships with customers.
But the care worker says of the award: "It still feels a bit surreal.
"It comes with a great joy but also a responsibility. Because people will look at me and say what has she done that we haven't done?
"I do not do my job thinking of awards but it is such a pleasure to receive this recognition.
She admits "The best part of my job is seeing even the grumpiest person smile."
And, she has this advice for people working in the sector: "Do your job right but give a little bit extra."
Brexit impact on EU migrant workers and social care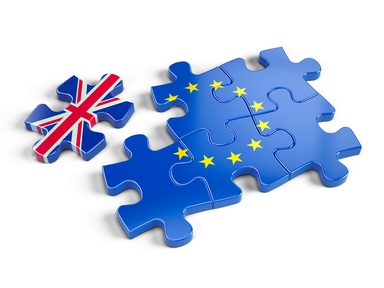 With skill, passion and dedication to the job highly regarded in the UK's adult social care sector, the charities International Longevity Centre UK (ILC-UK) and the Independent Age, have said the sector relies on its European migrant workers.
Some 84,000 (six per cent) of the UK's social care workforce are migrants from European Economic Area countries. It is estimated 1.4m people work in the adult social care sector
The charities say the sector's reliance on migrant workers, demands that they receive the right to remain in any future migration arrangements made for Brexit, following Britain's EU referendum vote to leave the EU.
Britain has had access to the single market since 1993. Of the 84,000 EU migrants, 90 per cent (78,000) do not have British citizenship, which means they are at significant risk of changes to their migration status following Brexit, according to analysis by the charities published in the report 'Brexit and the future of migrants in the social care workforce'.
The charities are warning that if thousands of EEA migrant care workers lose their right to work in England as a result of post-Brexit immigration changes, it will be almost impossible to close the large social care workforce gap.
Recruitment challenges
Retaining existing staff and recruiting new ones to the sector continues to be difficult. The vacancy rates in the social care workforce rose in 2016 to 24 per cent and staff turnover is at five per cent.
The charities say a Brexit plan that stopped all migration would leave Britain with a social care workforce shortfall of 1.1m by 2037, meaning there would be 13 older people for every care worker, compared to seven today.
Simon Bottery, the director of policy at Independent Age, said: "Care services for elderly and disabled people have come to rely on migrant workers, especially from the European Union, so the consequences could be severe if they are unable to work here in future."
As the debate about staffing and the future of Britain's social care sector rumbles on, the thoughts of Egidija Indrasuite return to the people reliant on care: "I'm passionate about my job.
"But I'm not the only one. I can be sympathetic to people who struggle and go through pain. They shouldn't have to struggle alone."
To read the Independent Age/ ILC-UK report 'Brexit and the future of migrants in the social care workforce' visit: https://www.independentage.org/sites/default/files/2016-09/IA-Brexit-Migration-report.pdf