Norwich mum raises twenty times fundraising target for dementia research
13-Oct-16
Article By:
Charley Walker, News Editor
A mum from Norwich has raised over £1,800 for Alzheimer's Research UK by taking part in the charity's 100km run challenge.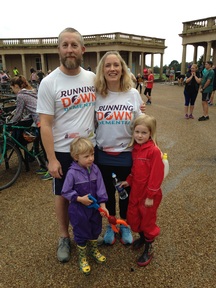 Cheryl Herrieven pledged to run 100km and raise £100 for the charity as part of its 'Running Down Dementia' campaign.
With gift aid included, she will be making a donation of more than £2,000 to the research charity – 20 times her original target.
Having signed up to the challenge in July, Mrs Herrieven completed her 100km at her local parkrun on her 40th birthday on 8 October, with family and friends gathered in support.
Kenneth Foreman, sporting events manager at Alzheimer's Research UK, said: "We are blown away with how quickly Cheryl has run 100km and raised such a huge amount.
"There are 850,000 people in the UK with dementia, including nearly 15,000 in Norfolk. Alzheimer's Research UK is funding vital research which stands the best chance of finding treatments and preventions for dementia.
"We couldn't do it without our wonderful supporters like Cheryl."
Mrs Herrieven was not previously a runner but took up the challenge after her 65-year-old mother, who was waiting at the finish line for her, was diagnosed with Alzheimer's earlier this year.
She said: "I've been running with a couple of good friends, and I've also been including walks I go on with my mum, she loves walks.
"Over the last few months there have been noticeable changes and I realise now that the signs have probably been there for a number of years.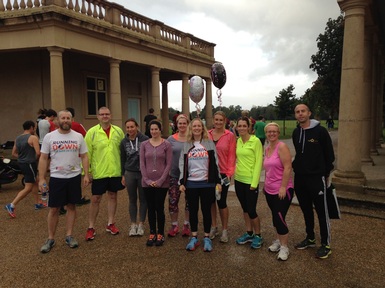 "I worry too that my children may, one day, experience the same as I am with my mum with me, but all I can do is make the most of now, create memories and do my little bit towards raising money for research into this cruel disease."
"I'm so grateful to all my wonderfully generous friends who have donated."
Now fifth place on the Running Down Dementia leaderboard for raising the most money for the challenge, Mrs Herrieven and her husband have signed up to take part in the Cotswold 24 Hour Relay Race next summer for Alzheimer's Research UK.