Emmerdale to air 'heart-breaking' dementia special
07-Nov-16
Article By:
Charley Walker, News Editor
Filming is underway for a special episode of Emmerdale which will give viewers an insight into living with dementia.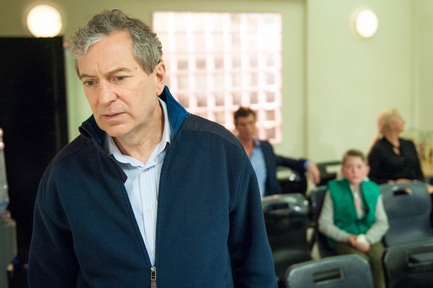 Using special camerawork and editing techniques, audiences will see the world from the perspective of character Ashley Thomas, who has early onset vascular dementia, as he leaves hospital and makes his way out onto the streets alone.
Emmerdale producer, Ian MacLeod, said: "People living with dementia face challenges most of us can barely imagine.
"So, I took it as a challenge to help people picture this experience – to put them inside the mind of someone living with this condition.
"By telling the episode solely from Ashley's point of view and seeing things the way he sees them, I hope we're showing a side of dementia that is seldom represented on television."
The conception and production of the one-off episode – details of which will remain under wraps until it airs in December – have been closely supported by the Alzheimer's Society and MHA (Methodist Homes).
Both organisations have been working closely with the production team since the start of Ashley's dementia storyline, advising the soap on ways to give the most realistic portrayal of the former vicar's dementia as it progresses.
Alzheimer's Society 'incredibly moved'
Kathryn Smith, director of operations at Alzheimer's Society, commented: "We are incredibly moved that Emmerdale will be filming an episode dedicated to showing the audience the world from Ashley's point of view.
"Storylines like this can help people raise awareness of dementia and help them to understand how dementia can impact a person's ability to think, communicate, process new information and break down the stigma that is still associated with the disease."
Theresa Knight, media relationships manager for MHA, added: "We have been delighted as to how seriously the whole team at Emmerdale is taking the storyline and the lengths they are going to in their research.
"We know from having had discussions about and given feedback on the episode from Ashley's viewpoint that it will be an exceptionally moving piece of drama."
Mr MacLeod highlighted that the storyline's main focus will continue to be the character's relationship with his wife.
He said: "This has always been a love story between Ashley and his wife Laurel, and this episode is a heart-breaking landmark in the evolution of their relationship."