Richard Branson's Virgin Care wins £700m deal to run adult social care services
10-Nov-16
Article By:
Charley Walker, News Editor
The board of the Bath and North East Somerset Clinical Commissioning Group (CCG) has authorised a seven-year contract with Virgin Care, marking the first time a for-profit company will run core adult social work services.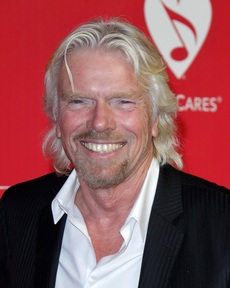 Although further approval is still required from Bath and North East Somerset Council, Virgin Care looks set to win the £700m deal which will reshape social care and community health support in the area.
Dr Ian Orpen, clinical chair of the CCG, said: "Following extensive consultation with local people and a very rigorous procurement process, the board is assured that Virgin Care is the right organisation to deliver the personalised and preventative care that local people have asked for."
If local council chiefs follow suit and approve Virgin Care's bid, it will see Sir Richard Branson's firm run three statutory services – adult social care, continuing healthcare and children's community health – from April 2017.
Non-statutory services, such as public health nursing, integrated re-ablement, and speech and language therapy, are also included in the contract.
This is the first time a council's core adult social work services will be directly delivered by a for-profit private company, but the council has assured staff and people using the service that a clause in the contract will require financial surplus to be reinvested in services.
Virgin Care was selected as the 'preferred bidder' in August over a rival bid from a consortium of local services led by Sinora Care, but a final decision was only made today (10 November).
Concerns and fierce opposition
Councillors and NHS commissioners have faced fierce opposition from unions, social work leaders and staff who have all raised concerns about services being transferred to a for-profit company.
Lewis Carson from Unison said: "From past experience we know staff terms and conditions can be targeted for savings.
"Our members are passionate about the care they deliver and there are a lot of unanswered questions about what this will mean in terms of teams, workloads and day-to-day work. We're extremely concerned."
A spokesperson for Bath council assured union members and current staff that anyone transferring would retain their existing terms and conditions, pay, and pension.
Bringing social work and healthcare together
It is hoped that the move will provide people with a more integrated care service, bringing health and care records into one secure place.
However, one social worker expressed concerns over the firm's experience in social care, given their track record is mainly in healthcare.
She said: "We've seen nothing which assures us of their knowledge of the Care Act, the Mental Capacity Act and, crucially, the safeguarding of the most vulnerable residents of Bath and North East Somerset.
"It had only been five years since we moved from the council to Sirona and this proposal does not fill me with confidence about the value placed on statutory social work, its importance to local communities and the risk that more statutory services will be privatised."
A Virgin Care spokesperson said: "We have been providing community health and care services for a decade, working with a range of partners to look after more than a million people a year."
Bath and North East Somerset Council will meet this evening at 6.30pm to finalise its decision on the awarding of the contract to Virgin Care.
Dr Ian Orpen from the CCG added: "The Board would like to thank all of the service users, carers and subject matter experts who dedicated so much of their time and experience to assessing the bids.
"We fully endorse their recommendation and we sincerely hope the elected members of the Council will do the same when they meet this evening."