One in six people with cancer in Britain say Christmas and New Year are the loneliest times of the year.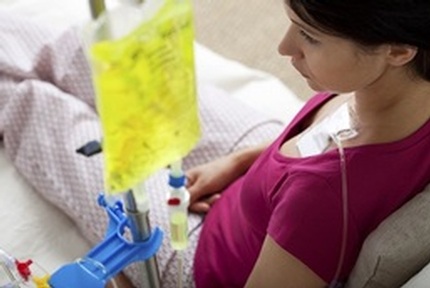 A poll conducted by YouGov for Macmillan Cancer Support found 400,000 people who have cancer find the festive period a difficult time.
This can be because they are having to spend time in hospital, or do not have the money to visit relatives while out of work. Cancer treatment can also result in a loss of sense of taste and fatigue which can make it difficult for people to fully enjoy and take part in Christmas dinners and family gatherings. Bereaved relatives can also find the festive period particularly hard and may be in need of moral support, according to the charity.
This December, at least 150,000 people in England are expected to be urgently referred by their GP for tests for suspected cancer, and more than 20,000 are expected to start their first treatment for cancer. Overall, there are currently 2.5m people in the UK living with a cancer diagnosis.
Lynda Thomas, chief executive of Macmillan Cancer Support, said: "We normally think of Christmas and New Year as being a time when people come together, but this research shows that festive periods can be really difficult and lonely times for many people living with cancer.
"When the usual hustle and bustle of everyday life stops over Christmas and New Year it can cause many people with cancer to reflect on what is almost always a physically tough and emotionally draining experience, and with this may come a real feeling of loneliness for some.
"While invaluable support is always available for people affected by cancer on Macmillan's Online Community, as family, friends and neighbours we all have a part to play in making sure that no one face cancer alone this Christmas."
The poll highlighted that younger people with cancer are more likely to experience yuletide loneliness over Christmas and New Year. People under the age of 65 were nearly twice as likely to find festive periods lonely compared to over 65s, while women (18 per cent) were more likely than men (12 per cent) to suffer from loneliness at these times of year, the research found.
Kiran Aldridge, 42, from London lost her mother Piari, 62, to endocrine cancer in 2014,
She said: "Mum was such a fun and glamorous woman so her diagnosis in 2013 really shook me. She died on Christmas Eve two years ago and although I had my family around me, I felt utterly alone in my sadness. Losing someone at any time is hard, but when everyone else is getting ready to celebrate the festivities, knowing my mum isn't there, has left me with a real sense of loneliness.
"Macmillan's online community will again be my lifeline where I can connect with others who understand how lonely it feels."
Macmillan Cancer Support's Online Community is there to help ensure that no one faces cancer alone this Christmas. For around the clock support from people who understand, visit community.macmillan.org.uk. #NotAloneAtChristmas
click here for more details or to contact Macmillan Cancer Support