Government awards £25m fund to improve lives of adults with learning disabilities
20-Dec-16
Article By:
Charley Walker, News Editor
The Government has announced the successful local authorities set to receive a share of a £25m housing and technology fund which aims to help people with learning disabilities live more independently.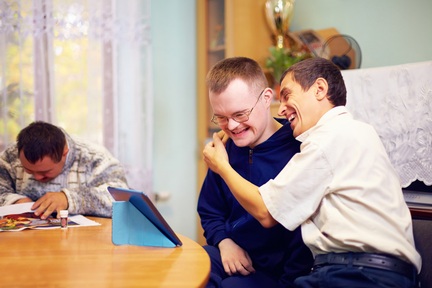 People with learning disabilities will benefit from the £25m fund which will give them the appropriate support to live independently and help them feel more included in their local community.
The allocation of the funding to 52 projects across England is part of the Government's aim to provide safe, reliable and innovative alternatives to inpatient care for people with learning disabilities.
Health minister David Mowat announced on 20 December the successful local authorities that would receive a share of the £25m fund to help people with learning disabilities in their local community live with more independence and choice.
He said: "I want to offer my sincere congratulations to the successful projects. We had a fantastic response to our call for bids and I'm delighted that the innovative ideas put forward will now become a reality.
"I want to thank the bidders for their dedication to improving the lives of people with learning disabilities in their community and wish them all the best in bringing this important project to life."
The Government hopes that by using the fund to adapt existing housing and build new technologically adapted homes, unnecessary in-patient admissions will be prevented and money will be saved by reducing the need for "costly hands-on care."
People with learning disabilities will have 'real control' over their lives
Currently only 15 per cent of adults with learning disabilities in England have a secure, long-term tenancy or their own home and the Department of Health hopes to change this by supporting local projects such as shared ownership schemes.
The funds were allocated by an expert steering group and the successful bidders will receive funding for their projects over the next two financial years.
Alicia Wood, chief executive of Learning Disability England, welcomed the news of the funding allocation.
She added: "What has been even more welcome is that it has provided the stimulation needed to create person-centred approaches to housing that give people with learning disabilities real control over their lives.
"There were many exceptional bids to the fund and we congratulate those who were successful. We very much look forward to seeing what happens as a result of this fund and how that translates into better lives for people with learning disabilities."
The full list of local authorities receiving a share of the funding can be found here: https://www.gov.uk/government/news/funds-to-improve-housing-for-people-with-learning-disabilities