HC-One buys Helen McArdle's 20 care homes and home care business
10-Jan-17
Article By:
Angeline Albert, News Editor
Care provider HC-One has acquired 20 care homes in the North East of England from Helen McArdle Care and its 'At Home' business.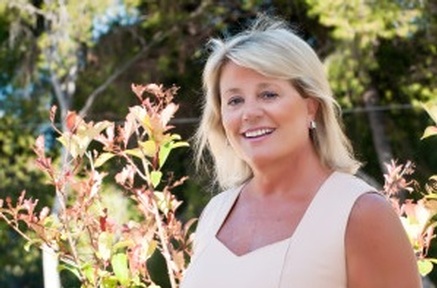 The acquisition on 10 January involves 1,343 beds from 19 existing care homes and another care home currently under construction, as well as the 'At Home' business which offers homecare in the Newcastle upon Tyne area.
Helen McArdle Care became the highest quality care provider in the UK, with four 'Outstanding' Care Quality Commission (CQC) ratings for care homes in August 2016, the first in the country to achieve this.
Before the acquisition, Helen McArdle Care had an annual income in excess of £32m.
HC-One is one of the largest independent care home operators in the UK with more than 10,000 residents and employing over 14,000 staff members. The deal, is part of HC-One's strategy to focus on strong regional growth.
Chai Patel, HC-One's executive chairman said: "Helen McArdle Care is an outstanding regional care provider, and shares HC-One's values and commitment to providing high quality kind care.
"We look forward to welcoming these excellent homes, their residents and dedicated staff into our family, and sharing and learning from each other to make all HC-One homes the best they can be."
Helen McArdle founded the group in 1989. In 2015, she was awarded a CBE for her services to the care home industry and the local community. On 1 December 2016, Helen McArdle received the 'Outstanding Contribution to Social Care' award at the Great North East Care Awards.
Helen McArdle said: "I believe that HC-One share my commitment to providing the highest quality of care, comfort and service. Caring is at the heart of everything I do and it underpins my philosophy and values. I am confident that these homes will continue to thrive with their new owners who have an impressive track record.
"My priority throughout this process has been to ensure residents, their families and staff teams continue to receive the care and support they deserve, and I wish everyone all possible success in the future."
HC-One was acquired in November 2014 by Formation Capital, Safanad and Court Cavendish in a £477m deal that brought new investment.
Kamal Bahamdan, chief executive officer at Safanad said: "We remain committed to HC-One's strategy and vision of expanding the portfolio of high-quality homes and providing the kindest level of care. The acquisition of Helen McArdle Care is yet another milestone in this journey."
In a statement on its website HC-One stated: "Life at HC-One will not be affected in any way and we look forward to welcoming residents, relatives and staff from Helen McArdle to the HC-One family over the coming weeks.
"There will be no day-to-day changes to the outstanding care that Helen McArdle Care delivers, we are committed to maintaining these high standards. The HC-One and Helen McArdle teams will be working closely together to ensure continuity of care and a smooth transition over the coming weeks."