'Undignified' 15 minute home care visits: still the norm for 34 councils
11-Jan-17
Article By:
Angeline Albert, News Editor
Thousands of disabled and older people are still receiving 15 minute homecare visits in England because almost a quarter of councils (22 per cent) – 34 - are ignoring Care Act guidance to stop the practice.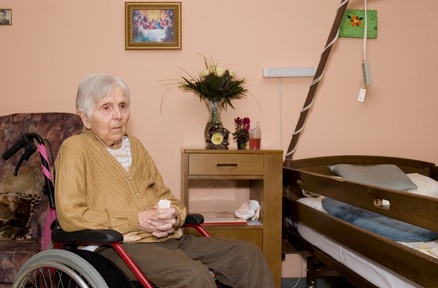 While 34 councils admitted they still commission 15 minute visits for personal care, at least 33,305 people in England 'flying' visits in 2015/16, according to freedom of information (FOI) requests to 152 local authorities commissioning social care in England.
The FOI responses, sent by a disability charity, revealed some 16,311 people lived in council areas that admitted to using 15-minute visits for personal care, despite official guidance accompanying the Care Act 2014, (came into force in April 2015). The Care Act guidance states: "short home-care visits of 15 minutes or less are not appropriate for people who need support with intimate care needs."
(You can read the Department of Health Care and Support Statutory Guidance here: www.gov.uk/government/publications/care-act-statutory-guidance/care-and-support-statutory-guidance.)
A further 60 councils (out of 152) either did not answer the question or gave unclear responses when asked.
With some councils still providing 15 minute visits for personal care such as washing, dressing and eating, the disability charity Leonard Cheshire Disability, which sent the FOI requests, wants councils to put a stop to what it calls 'undignified and unsafe flying care visits'.
A choice between 'going thirsty or going without the toilet'
Leonard Cheshire Disability's chief executive Neil Heslop said: "We should not accept that disabled and older people are still having to endure the indignity and disrespect of receiving flying personal care visits.
"All of us need time to wash, eat and drink for ourselves, and 15 minutes is nowhere near enough to do these essential tasks if you need support. The reality is thousands of disabled people have to choose whether to go thirsty, go without a hot meal, or go without the toilet during these rushed visits."
As well as Care Act guidance, the National Institute for Clinical Excellence (NICE) also advises that carers must spend a minimum of 30 minutes during visits to help keep people well. www.nice.org.uk/guidance/NG21
The charity's latest research has also revealed 10 councils admit they commission more than 20 per cent of all their homecare visits in 15 minutes or less. One council confessed it commissioned more than 40 per cent of all visits in 15 minutes or less.
52 councils don't commission 15 minute visits
More positive news came from six councils, who were praised by Neil Hislop, for their efforts to end 15 minute personal care visits in 2015/16 bringing the total number up to 52 out of 152 councils in England. Leonard Cheshire Disability has campaigned to end flying care visits through its Make Care Fair campaign and its latest FOI requests follows similar requests sent by the charity every year since 2013.
In England, at least 400,000 fewer people are now receiving social care compared to 2009. This is against a backdrop of 1.4 million more working age adults living with a disability compared to 2010.
Like many of the social care sector's care providers, Leonard Cheshire Disability is calling for the funding earmarked for social care under the Better Care Fund in 2019/20 to brought forward to alleviate the huge pressure currently facing the social care system.
It is also recommending a national commission to plan how to meet the demand for dignified, person-centered social care and how this will be funded.