Local communities inspired to tackle loneliness with £2.7m lottery fund
13-Jan-17
Article By:
Melissa McAlees, News Editor
A pioneering UK-wide project to tackle loneliness through community collaboration has received £2.7m from the Big Lottery Fund.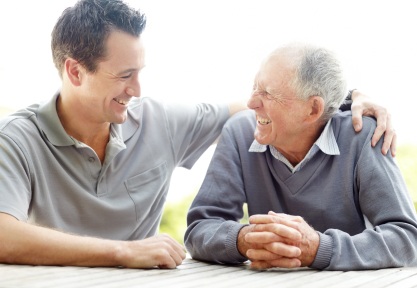 People living in Wales, Glasgow, Northern Ireland and Cambridgeshire are being urged to create '250, 000 acts of kindness' by visiting neighbours or taking part in phone call schemes to support over one million older people who are isolated or living alone.
Laura Alcock-Ferguson, director of the Campaign to End Loneliness, said: "We are delighted to receive this funding from the Big Lottery Fund. Over the next four years we will be expanding our work to inspire thousands of people to take action in their neighbourhoods, workplaces, businesses and high streets.
"There are more than one million older people suffering chronic loneliness in the UK, but by making it our business to help just one of those million - we can all make a big difference."
Research has shown that chronic loneliness can increase the likelihood of early death as well as the risk of dementia, high blood pressure and depression. These can converge with other emotional and physical barriers in later life, such as bereavement, disability, poor health and lack of local transport, making it harder for people to participate in activities they enjoy or feel part of their community.
The campaign will be based in Pembrokeshire and Carmarthenshire, Cambridgeshire, Glasgow and a selected region in Northern Ireland, engaging businesses, local authorities, policymakers and communities to address isolation amongst older people.
Big Lottery Fund's chief executive, Dawn Austwick, said: "Loneliness is an issue that touches us all, so there's a real opportunity for this valuable project to bring communities together up and down the country to address it head on. Through putting the power in the hands of those most affected by isolation, we can develop local solutions that make a real difference to people's lives."
Since 2011 the Campaign to End Loneliness has increased public awareness of loneliness as a serious health threat and nearly 80 per cent of English health authorities have made a commitment to tackling the issue through community action.
The campaign is led by five partner organisations; Age UK Oxfordshire, Independent Age, Manchester City Council, Royal Voluntary Service and Sense, and works alongside more than 2,000 supporters.
For more information visit: www.campaigntoendloneliness.org