Old and disabled may go to care homes against their wishes under cost-cutting plans
24-Jan-17
Article By:
Angeline Albert, News Editor
Older people and the disabled may not get the choice of receiving care in their own home and may instead be forced to enter care homes, because of plans to limit home care funding.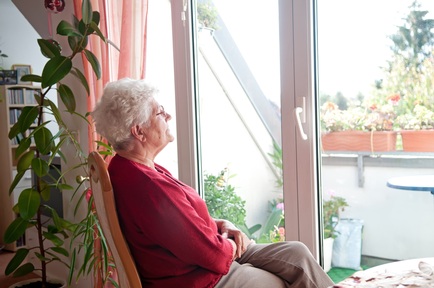 Some 37 Clinical Commissioning Groups (CCG) out of 209 are looking to restrict funding for home care, admitting they would not pay for home care if it proved cheaper to send people to live in care homes.
Following Freedom of Information requests submitted by Disability United and Health Service Journal, 19 CCGs said that they would not fund care in a person's home if it cost more than 10 per cent more than a care home place.
Seven CCGs set higher caps at 20-40 per cent and 11 said that they would restrict costs but have not set a cap.
More than 13,000 people receiving continuing healthcare funding could be affected by the plan, according to the journal.
In response to the FOI revelations, a former social care minister and Lib Dem MP Norman Lamb took to Twitter to tweet: 'It is outrageous to force people in to care homes if they want to stay at home and if they are able to live there.'
Martin Green, chief executive of Care England, which represents care home providers said: "For many years, people have been denied choice in both home and residential care, and it is no surprise to me that CCGs are going to restrict social care funding.
"However, if somebody is eligible for CCG funding for home care, and then they would presumably be eligible for FNC (Funded Nursing Care) funding, so I cannot see how this makes much of the saving for the CCG budget.
"In general, the system needs to remember that politicians have committed themselves to enabling people to have choice, and it is for the CCGs and local authorities, to make good on that commitment, which is not only a political objective, but is enshrined in law."
A Department of Health spokeswoman said: "We expect all CCGs to follow the National Framework for NHS Continuing Healthcare, and continued independence should be considered as part of the overall approach to care planning.
"As CCGs are statutory bodies in their own right, it does not fall to the Department of Health to approve an individual CCG's approach."