Alzheimer's Society reveals new branding which 'shouts louder' and makes dementia 'impossible to ignore'
26-Jan-17
Article By:
Charley Walker, News Editor
The Alzheimer's Society has revealed its engaging new branding and strapline after in-depth consultation with those affected by dementia.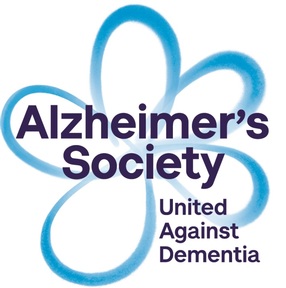 The charity hopes its new image will give a stronger voice to everyone affected by dementia, after research showed that the old brand, although respected, was considered "passive, clinical and cold," prompting a radical overhaul of the charity's image.
Vivienne Francis, director of marketing and external affairs, said: "While awareness of dementia is growing, it doesn't always the attention it deserves.
"The scale of the issue is heart-breaking and there is a real sense of injustice for people affected by dementia that urgently needs to be addressed.
"We know that people affected by dementia want us to shout louder with them - they want a seat at the table and to see that society is with them.
"Our new brand will make dementia impossible to ignore and act as a rallying call for people from all walks of society to join us in uniting against dementia.
"It will also act as a vehicle to fund more research, improve care and support and enable us to reach every single person affected by dementia."
People living with dementia, supporters and the general public were consulted throughout the rebranding to ensure the new image reflected people affected by dementia in today's world.
Ms Francis said: "One thing that came across loud and clear, in both our conversations with people affected by dementia and our research among supporters and members of the public, was the need for a tangible and meaningful icon that could be used to demonstrate their support for our cause and their solidarity with people affected by it."
The forget-me-not flower has been long associated with dementia and was a popular choice for the Alzheimer's Society's new logo.

The bold, graffiti style logo brings the charity's brand into modern society, while the new strapline 'United Against Dementia' communicates the message that everyone has a role to play to beat dementia.
Shelagh, who is and ardent support of Alzheimer's Society and lives with dementia, explained the need for a brand that accurately reflects people living with dementia.
She said: "Dementia often begins to show itself in the 70s. Think of what that means historically. We are the children of the 60s who listened to and loved the Beatles, The Rolling Stones.
"And when our children became teenagers we were exposed to The Clash, the Sex Pistols and T Rex. Is this reflected in the way we look at people with dementia?
"I wish most of all for a society, with a big S, which does not still see dementia as a condition to be hidden away and stigmatised, but can accept the openness of someone who says 'Yes, I have dementia and I'm okay'."
Morella Kayman MBE, who founded Alzheimer's Society in 1979 with Cora Philipps, added: "When I co-founded Alzheimer's Society 37 years ago, I could never have imagined it would touch the lives of quite so many people.
"Although the charity started small, it has developed and grown beyond all recognition.
"It is time that this wonderful organisation goes to the next level to reach even more people affected by dementia."