Ex-rugby player and body builder says there's 'no job more fun' than a care role
02-Feb-17
Article By:
Angeline Albert, News Editor
Getting oiled up and flexing your muscles to compete as a bodybuilder does not compare to a career in the home care sector, says Josh Lekha who explains why being a care co-ordinator is more fun than even a tackle on a rugby field.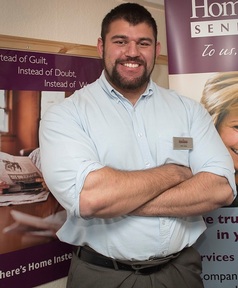 The 24-year-old is employed as a care-co-ordinator at Home Instead Senior Care's Epping Forest branch but his love of keeping fit has seen him previously bodybuilding and playing as a semi-professional rugby player for Portsmouth Rugby Club.
Working out well for him
He confesses: "I would happily work in care for the rest of my life. Being a caregiver isn't like going to work, I don't think there could be a job out there that's more fun."
Mr Lekha sustained a knee injury while playing for Portsmouth Rugby Club and says: "I realised I needed a job that allowed me to get out and about and meet people.
"When mum showed me the advert for Home Instead I thought it could be just what I was after."
Despite having no previous experience in the care sector, Mr Lekha joined the home care group in 2014 and his job as care worker suited him very well.
He says: "You get to meet so many different people and going round to someone's house, helping them get ready for the day, cooking, cleaning, or just having a chat doesn't feel like a job. I've got to know my clients really well and I genuinely look forward to going to see them."
'Personal care is nothing to worry about'
But he admits to being "a bit uncertain, particularly about the personal care side of the job like helping people with washing and bathing, but when we shadowed other caregivers as part of the training I realised it really wasn't anything to be worried about."
The fitness fan especially appreciates the flexibility of his job, which allows him to keep fit.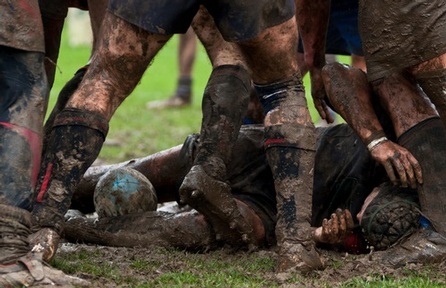 He adds: "Although I couldn't play any more I still wanted to keep up my training and fitness. One of the best things about the caregiver role is its flexibility.
"I was able to arrange to do visits around the rest of my schedule, so I still had plenty of time to fit in my gym sessions."
His good care skills resulted in his promotion after 18 months to the post of care co-ordinator.
As care co-ordinator, Josh Lekha prepares the Epping Forest branch's staff rota.
He has the important job of matching clients with care workers based on their interests, backgrounds and hobbies – to ensure there is always things staff and clients have in common to discuss during a home care visit, which lasts a minimum of one hour. He prepares the rota every two weeks.
Although his new job means he works 9am-5pm and is desk-based, he also wanted to keep giving care to his regular clients and so he continues making home care visits himself during the day, as well as visiting them at evenings and weekends, if needed.
"I have a laugh with my clients every day, and knowing I'm making a real difference to their lives is just fantastic.
"Our visits are always at least an hour and we see the same people every week so you build really strong bonds with them. It means a lot to be able to help them stay where they feel most comfortable – in their own homes."
The 24-year-old has this advice to other young people and particularly men thinking about working in the sector: "I believe anyone can work in care. It's the best job you could ask for."