UK's first LGBT majority extra care scheme set to open in Manchester
Date Published:
17 Feb 2017 @ 10:10 AM
Article By:
Charley Walker, News Editor
Plans to create a community for older lesbian, gay bisexual and transgender (LGBT) have been announced by Manchester City Council.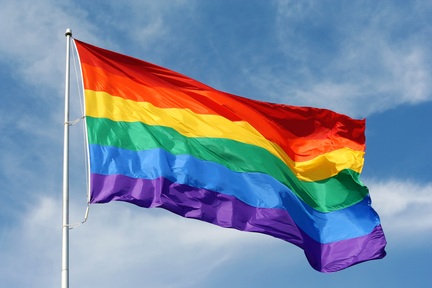 With more than 7,000 people in Manchester who identify as LGBT and an expected increase in over-65s in the next two decades, the new project will provide affordable housing with experienced and well-trained staff and carers on hand 24-hours a day.
Cllr Bernard Priest, deputy leader of Manchester City Council, said: "It is imperative that we move now to create the housing necessary to support older people and meet demand before it's too late.
"This scheme will provide that support for group of people who would otherwise struggle to find the appropriate accommodation, and I'm keen to develop this project given Manchester's standing as an LGBT friendly city, and our status as an international age-friendly city."
Affordable, accessible accommodation
As part of the city's programme that provides high quality housing for older people, the LGBT majority project responds to a need for accessible LGBT-specific accommodation, where members of the community can be open about their identity in later life without fear of discrimination.
It will take inspiration and ideas from similar projects that are already in place all over the world, with the support of the LGBT Foundation, Stonewall Housing and Communities Agency.
Paul Martin, chief executive of the LGBT Foundation, said that the charity's recent research revealed a growing concern of LGBT people over the age of 55 that their sexual orientation would have a negative impact as they get older.
Social isolation was highlighted as one of the most pressing concerns.
Mr Martin said: "Manchester prides itself as an Age Friendly City, and we welcome the announcement of this scheme as a significant move towards improving the lives of older LGBT people in the area."
'Older people should never feel isolated by who they are, or who they love'
Cllr Bev Craig, Manchester City Council's lead member for LGBT women, added: "Prejudice and discrimination can be a real problem facing older LGBT people.
"People shouldn't have to face the prospect as they get older of being surrounded by people who may not accept their sexuality or gender identity.
"Older people should never feel isolated by who they are, or who they love. Alongside improving this in general provision, it is time that we develop a scheme in Manchester that provides care for LGBT people, providing a place where the LGBT community can give each other a network of support in older age."
At least 51 per cent of those benefiting from the new scheme will be LGBT residents, and heterosexual people will be welcome.
The housing community will also welcome pets, as they can play a significant role in the lives of people without children or families.
Making the dream a reality
Bob Green, chief executive of Stonewall Housing, highlighted how the recent announcement in moving towards making the charity's "dream a reality"
He said: "Stonewall Housing has been talking with our communities about the need for older LGBT housing for some time because we need and want a better choice of where we live in our later lives.
"It is very exciting that Manchester City Council are leading the way in delivering the dream of LGBT-affirmative Extra Care housing and we look forward to working with them and a range of partners in making this dream a reality."