Pixie Lott supports dementia research with celebrity football match
01-Mar-17
Article By:
Melissa McAlees, News Editor
Singer Pixie Lott is helping her uncle fundraise for Alzheimer's Research UK by organising a charity football match between ex-professionals and celebrity friends.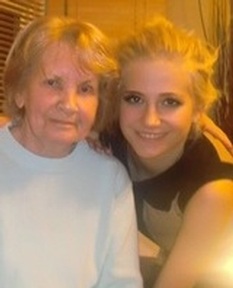 The 26-year-old's uncle, Ricky Bennett, is also running the London Marathon in memory of his mum Margaret Bennett, known as Peggy, who was Pixie's nan.
Peggy, who lived in Sidcup, Kent, died with vascular dementia in 2014 at the age of 83.
Pixie has always been a huge supporter of Alzheimer's Research UK and is also raising the money in honour of her nan on her mum's side, Amelia Martin, who died with Alzheimer's disease aged 84 in 2012. She said: "I hope to raise lots of money for such an important and worthy cause at our charity football match.
"Both of my nans were hit hard by Alzheimer's and dementia so I know how difficult it can be to see someone close to you go through this illness.
"My uncle is running the London Marathon for Alzheimer's Research UK in memory of my Nanny Bennett and also plays in a semi-pro team, so we thought this would be another great way to raise money. I'm so happy to be involved and play against his team with my own squad and hope to raise lots of much-needed funds."
Mr Bennett, who is the joint manager of Erith Town FC and used to play as a semi-professional footballer for Dartford FC, VCD Athletic FC, Cray Wanderers FC and Deal Town FC before becoming a manager, will have a side made up of ex-professionals and ex semi-professionals. Pixie has yet to reveal which celebrities will be on her team.
The dad-of-two, who lives in Bexley and works as a site inspector, said: "My mum was a very strong woman. She brought up five of us single-handedly. We all grew up and went on to have our own families, and that was when Mum started to get all her grandchildren's names muddled up. We joked about it at the time but that was the first sign.
"She lived on her own in a flat and we all took it in turns to see her. Eventually she had to move in with my eldest brother but after a year of that it became clear she needed full time care. She saw out the last few months of her life in a care home called The Oaks Care Home in Eltham, which did a fantastic job of looking after Mum."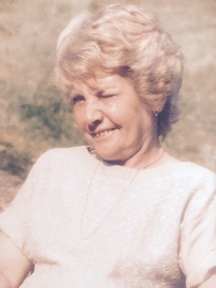 He added: "She worked so hard for all us with lots of different jobs to pay the bills, from cleaning jobs, to working as a secretary and a cafeteria manager. She was so proud of us. She loved football and has shaped my love of the sport. Sadly, by the time Pixie was holding concerts, she was too far gone to go to one.
"That's why we're doing this, in honour of my mum who worked so hard for us all. I hope through dementia research there will come a time when no other families are robbed of their loved ones by dementia, like we have been."
Mr Bennett has already raised over £1,200 in fundraising of his £3,000 target, ahead of the marathon on Sunday 23 April.
Kenneth Foreman, sporting events manager at Alzheimer's Research UK, commented: "We can't thank Ricky enough for his ongoing fundraising for Alzheimer's Research UK, and Pixie for taking time out of her busy schedule to support the charity.
"In the UK, there are 850,000 people living with dementia. Alzheimer's Research UK is leading the charge to find treatments and preventions for dementia, which couldn't be done without our generous supporters like Ricky and Pixie."
The charity football match will take place on Sunday 2 April at 1pm at the VCD Athletic FC stadium.
For more information and to donate to Mr Bennett's fundraising page, go to: www.justgiving.com/fundraising/Ricky-Bennett3