People with autism, learning disabilities, mental health needs and acquired brain injuries, are being given the opportunity to learn life skills, IT, drama and take part in creative craft sessions.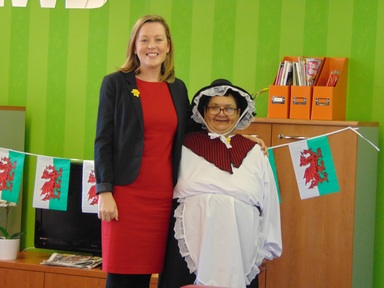 Care provider, Tracscare, has opened Y Hwb in Swansea for people in Supported Living Services to improve their access to training and education courses.
The centre's primary aim is to help people to keep positive mental health while providing activities to assist them in living a more independent life.
Tracscare's learning and development manager, Kelly Pirotte, said: "Y Hwb will offer education and training facilities across Wales for the people we support. We already have excellent learning and development provision for staff, so the next logical step was to provide a specially designed space for the people we support.
"We are passionate about supporting people to gain the confidence and life skills they need to realise their potential and build the foundations for more independent living."
This term's courses include performing arts, 'positive steps' – an Acquired Brain Injury therapeutic group which focuses on cognitive and social rehabilitation and drop in creative craft sessions. The centre will also act as an easy and relaxing place to meet for the people Tracscare supports in the South Wales.
Clare Whomes, home manager of Tracscare's Oakhill Centre in Swansea, hopes the centre will be "transformational for the people we support, and the South Wales community as a whole.
"At Oakhill we've just celebrated ten years of supporting some incredible and inspiring people to live more independently. The new Y Hwb is perfectly positioned to support them on the next stage of their journey to independence."
Tracscare is one of the UK's leading specialist care providers, with 16 services in Swansea, which support individuals in the city and surrounding county.