The UK's Top 10 home care providers for 2017 have been chosen by older people and those with disabilities, who are currently receiving home care.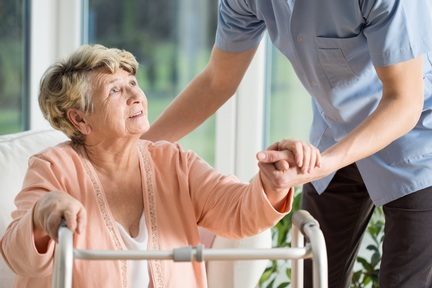 homecare.co.uk, the leading home care reviews site, has collated their reviews, providing a list of Top 10 home care providers for each region in the country, with each care provider given a score out of 10.
Care providers have been rated overall as well as on their staff, care and support, management, whether they are treated with dignity and whether they are value for money.
Davina Ludlow, director of homecare.co.uk, hopes these awards will help make people's search for home care easier.
She said: "Good quality home care enables people to stay in their homes and keep their independence, with their home care worker often becoming their friend as well as a lifeline to the outside world.
"Our reviews are given by those receiving home care as well as their family and friends. This helps people to search for the right care home provider, who will treat them with dignity and respect them as an individual."
These reviews really demonstrate the quality of a care provider, with examples such as 'Every carer is first class at what they do and nothing is too much trouble and they always are polite and happy while attending to my mother's needs. They all deserve a big pat on the back, they are by far the best company we have had' and 'Having the care workers twice a week has made a big difference to my life. I enjoy their company and appreciate everything they do for me.'
To read more of these reviews you can go to any home care provider listed on homecare.co.uk and click on the review score.
homecare.co.uk has also compiled a list of the Top 10 home care groups in the UK, with Ms Ludlow saying: "The Top 10 home care groups, which put compassion and kindness at the heart of their care, are making a huge difference to people's lives."
To see the list of top home care providers in the UK go to www.homecare.co.uk/awards/
The Top 10 Home Care Awards are based on nearly 5,000 reviews by people receiving home care as well as their family and friends from between July 2015 and 30 April 2017.