Hospitals are to be given guidance on when they can safely allow animals into hospitals, in a move to encourage more healthcare settings to use animal therapy and also enable patients to see their pets.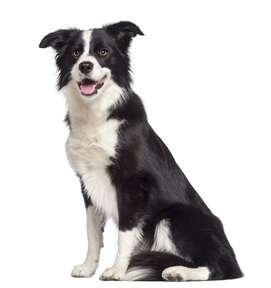 The Royal College of Nursing is creating the first ever nationwide protocol for animals in health care. This guidance will be based on an evidence-based, best-practice criteria so that hospitals and other health settings can feel confident that the health and safety of the patients is not being put at risk.
RCN professional lead for Long-term Conditions and End-of-Life Care, Amanda Cheesley said: "Anyone who's worked in this area can see the amazing impact animals have on the health of adults and children alike. However there are so many myths around the dangers of having animals in health care settings that most organisations are too concerned to try it out."
A recent RCN survey found that although the majority of nurses believe animals are hugely beneficial to patients, most said animals were not allowed in their workplace.
Eighty-two per cent said that animals, especially dogs, had encouraged patients to be more physically active, while nearly 60 per cent said having animals around seemed to lead to a faster, physical recovery.
The RCN claims there is already widespread research which shows how animals can improve patient care.
University Hospital Southampton NHS Foundation Trust is currently running a pilot project with Pets as Therapy and The Humanimal Trust looking at the effect of animals on patients' health and wellbeing.
The study, led by dog handlers Lyndsey Uglow and Karen Ramsay with their therapy dogs Leo, Jessie, Totty, Hattie and Archie, will help shape the future use of animal assisted intervention (AAI) across the NHS.
Lyndsey Uglow has been visiting patients at Southampton Children's Hospital and Southampton General Hospital with golden retriever Leo three days a week for the past five years.
She holds a qualification in animal assisted therapy, activities and learning from the Institute for Human Animal Connection at the University of Denver in Colorado and, with Leo, received an award for volunteering at the annual UHS Hospital Heroes event in March.
"We know from the constant anecdotal feedback we receive from patients, families, staff and members of the public just what a positive impact our visits have on patients and their families and that in itself provides an immense feeling of satisfaction.
"However, to really find out the true value of therapy visits and to firmly establish it as beneficial in healthcare, we have to strengthen the evidence behind it and this collaboration gives us the perfect opportunity," she said.
The RCN's protocol will be launched later this year.