With more than two million people expected to be living with dementia by 2050, a leading home care provider has created a new interactive guide on 'how to make a dementia friendly home'.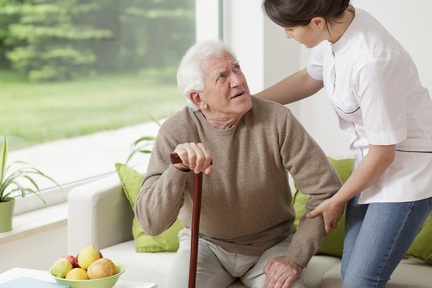 The online interactive guide, produced by Helping Hands Home Care, offers a range of practical tips to create or adapt the home environment so that it remains a safe and familiar place for a loved one. It also provides suggestions for adaptations that might help as the condition progresses.
Lindsey Edgehill, sales and marketing director at Helping Hands Home Care, said: "Home care is incredibly beneficial for those with dementia as it enables them to be cared for in their familiar, comfortable surroundings.
"Living with dementia can be challenging and disorientating. It can affect a person's memory and ability to coordinate, recognise objects, and interpret their environment. It can be incredibly stressful and daunting, and can have a significant impact on the person's daily life, including how they function within their own home.
"But there are a range of simple things you can do to make the home environment as comfortable as possible, without the need to move into assisted living. This not only helps the person maintain their independence for longer but it can also minimise distress and frustration, and support a better quality of life."
She added: "Whether you're living with dementia or not, the home should always be a calming sanctuary free from the stresses of the outside world."
Helping Hands Home Care recommend making the following adjustments:
Living room
• Place personal belongings around the home as a distraction or talking point when the individual is feeling confused
• Check pictures and mirrors and cover or remove them if they might cause confusion
• Refrain from using carpets and furnishings with strong patterns as these can disrupt eyesight
• Keep the room well-lit
• Consider displaying treasured photographs to evoke a sense of comfort and belonging
• Use furniture and plain coloured furnishings that contrast with the walls and floors so that they can be easily seen
• Make sure the individual can see the outside through the windows.
Hall
• Remove floor mats and rugs as they can cause trips and falls
• Use tape or a doormat at the bottom of the stairs to help them distinguish between the floor and the first step
• Cover patterned wallpaper with plain photographs, ideally of fond memories from their past.
Kitchen/dining room
• Use brightly coloured crockery that contrasts with the food, as well as the table or tablecloth
• Place signs on cupboards and doors around the house to help make items easy to find
• Label hot and cold taps
• Lock away any potentially hazardous or sharp items.
Bathroom
• Put away any items that are causing clutter on surfaces
• Install a toilet seat that contrasts with the rest of the bathroom - a toilet mat will also help individuals locate it quickly and easily
• Consider removing the toilet lid
• Use towels and toilet rolls in contrasting colours to the wall, to make them easier to see
• Try leaving the bathroom light on during the night.
Bedroom
• Leave interior room doors open so individuals can see clearly where everything is in each room
• Place a lamp at the side of the bed so it can be easily accessed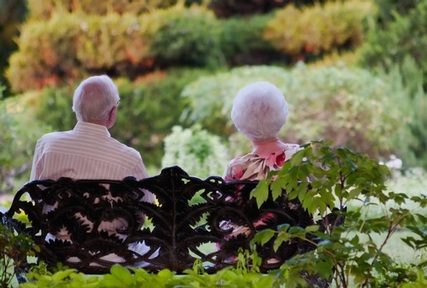 • Consider installing an adjustable bed to ensure the individual does not fall out or struggle to get in.
Garden
• Check that the front door is easily distinguishable
• Make sure that the door lock and keys are easy to use
• Check that the outdoor paving is safe and even
• Make sure there is somewhere sheltered to sit so individuals can rest
• Keep any gates closed so individuals are not tempted to 'wander'.
Making a difference
Simple design changes have been found to help people with dementia stay in their homes for longer, according to research carried out by the University of Stirling.
Professor June Andrews from the university's dementia unit, previously said: "There are simple design measures that can make a huge difference. The most important one is making sure the light level is adequate. This means increasing the light level more than you would have to for other people.
"Because dementia causes depth perception problems, having contrasting colours between the floor and the wall can also make a huge difference to the likelihood of the person falling over."
She added: "When you compare the cost of some of these design changes compared to the cost of going to a care home, it is a relatively small amount. You just cannot measure how much it means to people to stay in their own home for longer."
Founded in 1989, Helping Hands Home Care has been supporting people living with dementia and their families for more than 26 years. They provide a range of hourly visiting and live-in care services focused on allowing people to stay in their own home and live independent lives.
click here for more details or to contact Helping Hands Home Care (Head Office)