The number of adults with mental health problems being treated in hospitals far away from their friends and family has risen by 40 per cent, according to a new investigation.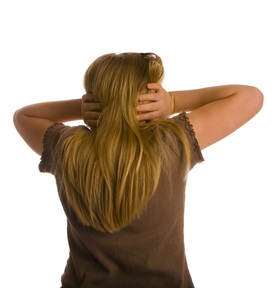 The British Medical Association (BMA) has revealed that the number of patients being placed in out of area beds has increased from 4,213 in 2014-15 to 5,876 last year.
As well as the risks posed to patients from being isolated and away from the support of their family and friends, families are commonly forced to travel long distances for visits. On average, visits can involve a four-hour drive in a day or a six-hour trip if it is by public transport, according to the BMA. Last year some families even had to travel from Somerset to as far as Scotland and from Kent up to Darlington.
BMA's consultants committee psychiatric specialty lead, Andrew Molodynski said: "Our research findings and the horror of human suffering caused by out of area beds should prompt a complete rethink of adult mental health policy to help stop and close the 'care gap' which is gaping evermore widely open."
Practice of sending patients miles away 'endemic in the NHS'
He claims that the practice of dispatching patients with severe mental health crises to beds hundreds of miles from their homes and families has become "endemic in the NHS", calling it "a shameful state of affairs on so many levels".
Dr Molodynski blames it on the low status given to mental health, comparing it to if a patient had a stroke and was moved up to Darlington from London due to a lack of beds in the capital.
"Our TV screens would be filled, I suspect, with rightly outraged families and friends, describing a new low for the NHS. It simply wouldn't be tolerated.
"But it's rare to see outrage at this pernicious practice in mental health care. As in physical medicine, mental health patients can urgently require a hospital bed at any time of the day or night for urgent safety and treatment," he said.
In addition, the search for out of area beds can be very time consuming for doctors, nurses and social workers and takes them away from caring for severely ill patients.
"Meanwhile, patients must wait and wait, suffering the degradation of being held in police cells or remaining in tense situations at home, before being taken miles in locked ambulances to unfamiliar places," he added.
Patients are left isolated and there is a 'safety gap' in patient care
These out of area admissions as well leaving the patient very isolated also create a 'safety gap' in patient care, according to Dr Molodynski.
Unfamiliar hospitals and staff lack the detailed knowledge of patients which is known by their doctors back home. They are also less familiar with the risks patients may pose to themselves and the treatments that have worked well in the past.
He points to the tragic case of David Knight where there was a communication breakdown between the out of area hospital he was moved to and his home hospital.
The 29-year-old took his own life while on leave from an out of area placement. He was staying at his family home in Cornwall for a bank holiday weekend, a three and a half hour drive from his mental health hospital in Somerset.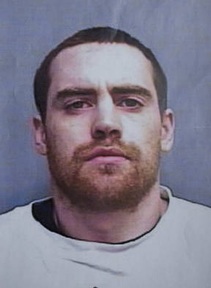 David had been home for two days when he went missing. "I stayed at home in case he phoned up," says David's mother, Julie Nancarrow, in an interview with the BMA just over two years on from her son's death.
"It was just wait, wait, wait. I felt sick to my stomach because I knew. I knew there was something wrong. That train. I knew it was something to do with David."
David had walked onto the train tracks and stood in front of an oncoming train. The driver had slammed on his emergency brakes but had been unable to stop in time.
The following year an inquest into David's death recorded a verdict of suicide and the evidence that came out of it triggered an intervention from Cornwall senior coroner Emma Carlyon that reached all the way to the Department of Health.
The fact he was placed in a hospital 150 miles from home was 'very likely' to have had a bearing on his death, according to senior psychiatrists at the inquest.
Cygnet Kewstoke in Somerset had not informed Cornwall's community health team that David was on leave. There had been 'no communication' at all, no plan or support in place to reduce the risk of David harming himself.
David's case was raised with health secretary Jeremy Hunt and NHS England last year by Dr Carlyon in a 'report to prevent future deaths'.
Budget cuts
The reasons behind the increasing reliance on out of area beds are complex, according to the BMA.
Budget cuts have meant some parts of the UK, such as Leicestershire, Derbyshire and parts of north London, have been left with no NHS beds for female patients in need of intensive psychiatric care.
Over half of the 44 trusts that the BMA contacted, admitted to placing more than a hundred patients in out of area beds last year.
In response to the BMA's report, a Department of Health spokeswoman said: "Of course it is completely unacceptable for patients to be sent hundreds of miles away from their family and friends for treatment – but that is exactly why we've committed to end inappropriate placements by 2020.
"We were the first country in the world to legislate for parity of esteem and we're going to make sure it happens by reforming outdated mental health laws and with waiting time targets to improve standards of care."