Alcohol and drug misuse among the over 50s is on the rise, with the number of people receiving treatment in hospital expected to double by 2020, new research suggests.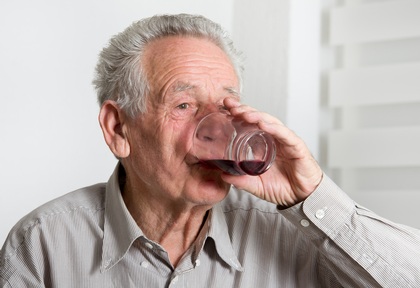 Experts say 'urgent action' is needed to tackle the 'rising abuse' of alcohol, prescription drugs and cannabis among baby boomers.
It comes after figures showed more than 500,000 adults aged 55 to 74 were admitted to hospital with alcohol-related injuries, diseases or conditions in 2015/16 – more than any other age group.
Graeme Callander, manager of Drink Wise, Age Well in Glasgow, said: "The findings of this new research is extremely worrying, but talking about it so openly will hopefully alert individuals who are drinking problematically to the fact that they are not alone and perhaps prompt them to get help.
"It should also help families and friends relate to some of the reasons why drinking is so commonplace among the baby boomer generation."
Rahul Rao, visiting researcher at the South London and Maudsley NHS Foundation Trust and Ann Roche, director of the National Centre for Training and Addiction at Flinders University in Australia, published their research in The British Medical Journal (BMJ).
Liberal views
They found that while drinking is in decline among most age groups, there is a strong upward trend for "episodic heavy drinking" – or binge drinking – among baby boomers.
They were particularly concerned about women whose drinking is prompted by retirement, bereavement, change in home situation, infrequent contact with family and friends, and social isolation.
With alcohol being the most common substance of misuse among older people, researchers say under-detection of alcohol problems is of 'immediate concern', and may increase further as baby boomers get older because of their more 'liberal views' towards alcohol.
The researchers also found that this generational trend is not just restricted to alcohol. People over 50 also have higher rates than younger age groups for both past year and lifetime illicit drug misuse, particularly cannabis.
Dr Tony Rao, co-chair of the Older People's Substance Misuse working group at the Royal College of Psychiatrists, said: "Overall, whether you look at [hospital] admissions, whether you look at daily drinking, whether you look at deaths, older people – particularly baby boomers – are pulling away significantly in their health risks from millennials."
Health risks
Researchers warn that health specialists will need extra skills and training to cope with the rise of alcohol and drug misuse among baby boomers.
The Alcohol Health Alliance (AHA), which brings together more than 40 non-governmental organisations, is also campaigning for tougher rules on alcohol labelling.
At present, there are few requirements for what should appear on alcohol product labels. Alcohol producers, under a system of self-regulation, decide what to include.
Professor Ian Gilmore, chair of the AHA, said: "Self-regulation has failed. Instead of alcohol producers deciding what to include on labels, the Government should now require all labels to contain the latest guidelines and information on the health conditions linked with alcohol.
"Alcohol is linked with over 200 diseases and injury conditions, including cancer, heart disease and liver disease, yet awareness of these links is currently very low. We know, for example, that only one in 10 people are aware of the link between alcohol and cancer.
"The public have the right to know about the health impacts of alcohol, so that they are empowered to make informed choices about their drinking."