David Prowse, the man behind the mask of Star Wars villain Darth Vadar, has announced he will no longer make personal appearances or attend fan conventions due to health problems.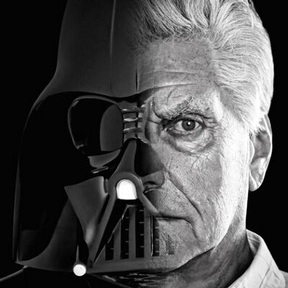 The 82-year-old actor, who was diagnosed with dementia in 2014, made the statement through his Twitter page.
It reads: "Beginning in January 2018, Dave will no longer be doing any personal appearances or conventions due to health problems."
The former body builder, who also made appearances in British TV shows Doctor Who, The Two Ronnies and The Morecambe & Wise Show, provided the imposing figure of Darth Vader in the original Star Wars trilogy, 'A New Hope', 'The Empire Strikes Back' and 'Return of the Jedi'.
Though no details of his health problems were mentioned in the statement, he revealed in 2014 that he had been diagnosed with dementia, and at the time said: "There's nothing you can do. Sometimes I can't remember things I did yesterday. That worries me more than not remembering something 20 years ago."
Last year David starred in a music video for a single written by Welsh singer and 'good friend' Jayce Lewis. He described it as his 'final on-screen appearance'.
His other accolades include being awarded an MBE in 2000 following his road safety campaign as the 'Green Cross Code Man'. This he said was 'the ultimate honour'.
According to Alzheimer's Society there are 850,000 people with dementia in the UK, with numbers set to rise to over one million by 2025.
Katie Bennett from Alzheimer's Society said: "Dementia can affect every aspect of a person's life, often making activities they did with ease before the onset of their condition increasingly difficult and problematic.
"It is imperative that across the UK, we all unite against dementia and encourage wider understanding of the condition as a whole.
"Alzheimer's Society is here for anyone affected by dementia, and we do everything we can to keep people with dementia connected to their lives and the people who matter most by offering practical support, advice and information. As part of this support our National Dementia Helpline (0300 222 11 22) is available for anyone looking to speak confidentially to one of our trained advisers."
For more information go to: www.alzheimers.org.uk