Welsh people have the poorest access to psychiatric care, compared to people in England, Scotland and Northern Ireland.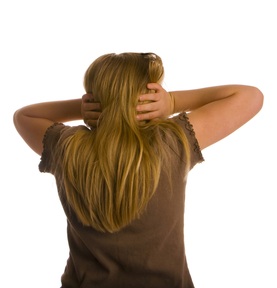 New research by the Royal College of Psychiatrists shows there are huge inequalities in the UK when it comes to accessing specialist mental health care.
Their figures show the average number of NHS consultant psychiatrists per 100,000 people in England is eight. In Scotland it is the highest with 10 consultant psychiatrists available and in Northern Ireland it is eight. Wales is the lowest, with an average of only six consultant psychiatrists available per 100,000 people.
A consultant psychiatrist is someone who has trained for 13 years specialising in mental health
Professor Wendy Burn, president of the Royal College of Psychiatrists said that the huge variation in consultant psychiatrists across the country "means reality is increasingly falling short of our expectations".
She added: "People with a severe mental illness should expect to see a specialist consultant, just as you would for a severe physical illness. No matter where you work in the UK, being a psychiatrist is a privilege. As highly skilled medics, psychiatrists must be able to spot the nuance in symptoms, ask the right questions, and understand what the problem is.
"Without psychiatrists to lead specialist mental health teams we cannot deliver the high-quality care that our patients deserve."
The Royal College of Psychiatrists found that in England there is a wide disparity with around 13 consultant psychiatrists for every 100,000 people in North Central and East London, while the East of England and Yorkshire and Humber have less than half that number - just five for every 100,000 people.
The Government recently pledged to expand the mental health workforce with an extra 570 consultant psychiatrists by the year 2020/21. However the number of medical students specialising in psychiatry has not risen since March 2012.
The Royal College of Psychiatrists is launching its Choose Psychiatry campaign to encourage more medical students to specialise in psychiatry.
Dean of the Royal College of Psychiatrists Dr Kate Lovett added: "As a consultant psychiatrist I lead a community mental health team in Devon. Mental illness affects people even in the most apparently idyllic of places to live and work. Nothing beats seeing someone who you have been alongside through an incredibly difficult time start to get better."
: