The House of Lords is holding an inquiry into whether British citizens travelling and living in the EU will still get free healthcare after Brexit.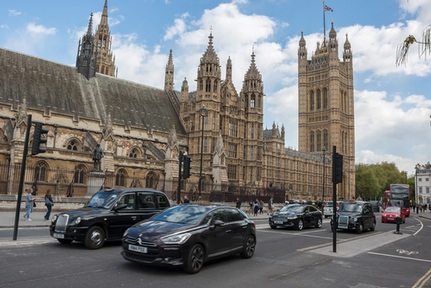 Britain's main Brexit negotiator David Davis recently announced that he had reached an agreement with the EU that British and EU pensioners will keep their reciprocal rights to healthcare after Brexit. He said it was 'good news' for pensioners living in the EU. However it is not clear whether the agreement will extend to UK citizens visiting the EU rather than being resident in it. Or what will happen to British people who move to the EU after Brexit.
Lord Jay of Ewelme, chairman of the House of Lords EU Home Affairs Sub-Committee, which is carrying out the inquiry, said: "There are over one million British people living in EU countries who are at risk of losing access to free healthcare. Although there are some signs that the UK might reach a deal in principle with the EU to protect this right, how it will work in practice remains to be seen."
Currently the UK has reciprocal healthcare arrangements with all countries in the European Economic Area (EEA), which means all UK citizens can get free or reduced cost medical treatment if they carry a EHIC (European Health Insurance Card).
Recent figures from a parliamentary select committee revealed that Britain spends £650m a year paying back other EU countries for treating British patients. Of this, about £500m goes on 190,000 registered pensioners - 70,000 in Spain, 44,000 in Ireland, 43,000 in France and 12,000 in Cyprus.
Lord Jay added: "The Committee seeks to investigate the issues surrounding reciprocal healthcare arrangements post-Brexit, which, among many other potential problems, could make travelling or working in the EU for long periods of time more expensive due to higher insurance costs, and severely affect how easily British people with pre-existing health conditions can travel to the EU."
People who are most likely to be affected by any change in reciprocal healthcare arrangements are people with disabilities and pre-existing health conditions and children.
The House of Lords EU Home Affairs Sub-Committee is looking at what impact it would have on the UK health and social care sector if the reciprocal agreement did end.
The inquiry Brexit: reciprocal healthcare will also look at what incentives the EU has for keeping the existing reciprocal healthcare arrangements with the UK and what the key priorities would be for a transitional arrangement.
The Committee is beginning with an evidence session on Wednesday 13 September when it will question Paul Macnaught, director, EU, International and Public Health Systems, from the Department of Health and Mark Dayan, policy and public affairs analyst from the Nuffield Trust.
The UK currently some reciprocal healthcare deals with a few non-EU countries too, such as Australia and New Zealand, under which visitors can get free urgent health treatment.
For more information on the inquiry go to http://www.parliament.uk/business/committees/committees-a-z/lords-select/eu-home-affairs-subcommittee/news-parliament-2017/brexit-reciprocal-health-inquiry/