Hospitals in Leicester have introduced new visiting hours designed to 'improve the experience of people with dementia'.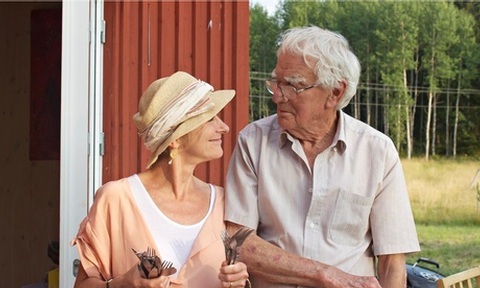 Based on a scheme called 'Stay with Me', it is part of the wider 'John's campaign' which aims to improve the health and recovery of dementia patients by increasing visiting time in hospitals. The idea has won cross-party support from politicians.
Justine Allen, older people's sister explained: "The ethos of Stay with Me is to help create a welcoming environment on all hospital wards where there are no barriers for family who wish to stay beyond visiting times for patients with dementia."
John's Campaign was initially started by Nicci Gerrard and Julia Jones in 2015. It called for families and carers of people with dementia to be allowed to remain with them in hospital 24/7.
The idea was born after Ms Gerrard's own father Dr John Gerrard, who had dementia, deteriorated rapidly whilst receiving treatment for leg ulcers at a local hospital. She was shocked at how quickly he had declined after being discharged. According to Ms Gerrard, her father was "skeletal, incontinent, immobile and incoherent, requiring 24-hour care". He eventually passed away in November 2014.
One of the main things that the campaign advocates is that visiting times for those with dementia are brought more in line with those for children, who for some time have been allowed to have friends and family visit around the clock.
Both groups of patients are some of the most vulnerable people that hospitals need to treat and care for, and the Stay with Me scheme highlights that only having regular visiting hours for the very vulnerable isn't advantageous to recovery.
Ms Allen added: "There is a wealth of evidence to suggest patients with dementia who are often frail, vulnerable adults have much more positive outcomes if they are with people they are most familiar with.
"The principles behind this campaign are very simple and similar to that of our existing 'carers charter' – to allow family, carers and friends to help support vulnerable patients – so it made sense to trial the campaign to see if it could enhance what we already do."
Throughout June and July 2017, the initiative was piloted on wards 32, 33 and 36 at Leicester Royal Infirmary to see how it works in practice, and to identify possible barriers and difficulties.
Of the 1,400 patients who were admitted through the three wards, fourteen had a diagnosis of dementia and had friends, family and carers who were supported by the scheme to stay beyond visiting times with the patient.
It has proved so successful that it is now being rolled out by the University Hospitals of Leicester NHS Trust, one of the biggest NHS Trusts in the country.
Ms Allen said: "Where patients may need some extra support, we have found this is often best placed to come from someone they know and love.
"Having a familiar face by your side to help with getting dressed, eating or by just simply being there for company and reassurance, can make a huge difference to health and recovery."