Half of older people experience mental health problems, but many feel they have to keep a stiff upper lip and soldier on rather than seek help.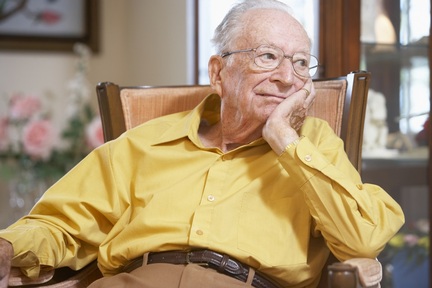 According to YouGov's research, depression is both the most common and most treatable mental illness in old age, which affects nearly eight million people aged 55 and over in the UK.
To mark World Mental Health Day, national charity Age UK is joining forces with NHS England to encourage older people to seek help and is calling on GPs to spot the warning signs earlier.
Caroline Abrahams, Age UK director, said: "In recent years there's been nothing short of a cultural revolution in our willingness to be open about mental ill health, but it's one that may well have left many older people behind. They grew up in an era when there was a real stigma associated with mental illness so for many these attitudes are deeply ingrained and still driving their behaviour today."
'Feeling depressed or anxious is just something they have to put up with'
Ms Abrahams highlighted that some older people experience recurrent problems that they have long since given up any hope of defeating.
She added: "It is understandable if a lot of older people, having seen so much and having experienced so many ups and downs through life, take the view that feeling depressed or anxious is just something they have to put up with, not illnesses that are just as deserving of a proper medical response as a physical problem like a chest infection or a leg ulcer.
"A further barrier to seeking support is that there is a widespread lack of awareness about effective treatments, beyond 'taking pills', which many older people feel they do quite enough of already."
The research found that one in four older people find it difficult to discuss mental health issues with their GP. The top reasons given were; society did not recognise depression or anxiety as a health condition when they were growing up; depression and anxiety were seen as a weakness; and older people were taught to approach life with a 'stiff upper lip'.
'Depression and anxiety often go unnoticed and untreated'
Death of loved ones, ill health and financial worries have been identified as the most common triggers for mental health problems, yet more than a third say they do not know where to go for help and support.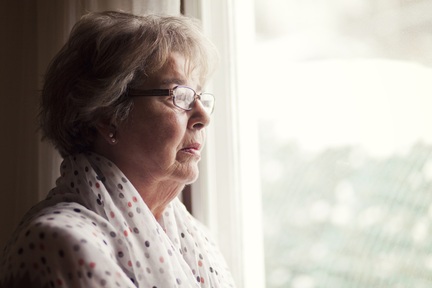 Older people with common mental health conditions are also more likely to be on drug therapies and less likely to be in receipt of talking therapies compared to other age groups, even though research has proven their overall effectiveness.
The research comes as NHS England publishes new guidance - 'Mental health in older people' - to help GPs spot the tell-tale signs of anxiety and depression, and identify a range of mental health problems including those which specifically affect older people.
Alistair Burns, national clinical director for dementia, NHS England, commented: "As part of what has been independently described as 'the world's most ambitious effort to treat depression, anxiety and other common mental illnesses', we are helping doctors to recognise and respond to mental ill-health in later life.
"Depression and anxiety affect nearly eight million people over 55, but can often go unnoticed and untreated. Older people mustn't miss out on help and treatment because of a 'stiff upper lip' approach to dealing with problems, or because they aren't offered or don't know where to go for help.
"GPs are the first port of call for many older people, so we are equipping doctors and their teams to better spot and tackle mental ill health in older adults."
One million people to be trained in Mental Health First Aid by 2021
To mark World Mental Health Day, the Department of Health (DoH) and Public Health England (PHE) have announced they will launch an online campaign to train one million people in basic mental health first aid skills – following on from a commitment made in the Conservative manifesto in May this year.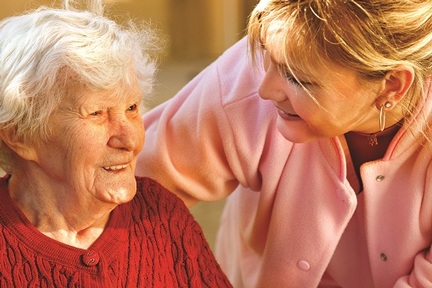 The £15m campaign will run from the autumn of 2018, until March 2021, and aims to give people the skills and confidence to support both their own and other's mental health. Specifically, the campaign will help people to learn techniques to reduce stress and improve their emotional resilience, and improve knowledge, confidence and skills in supporting someone experiencing a mental health issue.
Poppy Jaman, chief executive officer of Mental Health First Aid (MHFA) England, is delighted to be working with PHE on this ground-breaking mental health literacy campaign.
She said: "Educating people how to look after their own mental health, encourage the same in others and be able to spot the early signs and symptoms of mental health issues is a powerful preventative approach and crucially it also encourages early intervention. Giving people the knowledge and therefore confidence around how to support themselves or others to get the help they need is a vital first step to creating a society where mental health is treated equally to physical health."
Paul Farmer, chief executive of Mind, the mental health charity, added: "While the national conversation around mental health is much more open than ever before, initiatives like this should help address the importance of helping all of us to understand mental health.
"It's encouraging to see this programme also recognising the importance not only of how to respond effectively to signs of mental health problems in others, but also of managing our own mental health and personal resilience. As the first programme of its kind, testing and evaluation of this programme and its impact will be key. We know from our own work that building resilience can be vital."