Older people who take a combination of at least five different medications are 21 per cent more likely to fall over, according to a new study.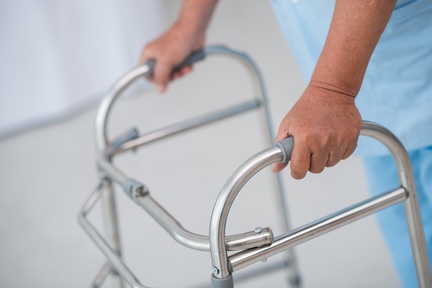 The National Institute for Health and Care Excellence (NICE) currently recommends tailored care for people with multimorbidity, which is defined as mainly taking 10 or more different drugs.
However researchers from the Leicester Diabetes Centre looked at the impact of taking multiple medications, and found even five different drugs can have a negative effect.
The study found thirty-five per cent of those who took more than five treatments said they had had a fall within two years. The results revealed falls over two years, were 21 per cent higher for people taking five or more drugs compared to those who take less.
Dr Nafeesa Dhalwani, lecturer in Epidemiology at the University of Leicester, who led the study, said: "Our work has important clinical implications as falls are the fifth leading cause of death in elderly adults and account for more than 80 per cent of injury-related admissions to hospital in this population.
"Therefore, a multidisciplinary approach is required to optimise drug treatments in the elderly and minimise harm."
The study used data on more than 5,000 people aged 60 and over, and they were asked to self-report on the drugs they had taken within the last two years.
Professor Kamlesh Khunti, Professor of Primary Care Diabetes and Vascular Medicine at the University of Leicester and co-investigator on the study, said: "We believe our findings suggest that people who use five or more drugs are at a significantly increased rate of falls and primary health care professionals should review these patients with a view to reviewing their medications and monitoring their risk of falls."
The study findings were published in the BMJ Open.