Bill Gates is investing $50m (£38.2m) of his personal fortune into The Dementia Discovery Fund (DDF) to help find a cure for dementia.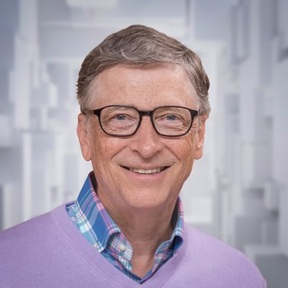 As the number of people affected by the condition are on the rise, the Microsoft co-founder is 'joining the fight' to find a cure so people can enjoy the longer lives they are living.
He said: "The human cost of Alzheimer's is much more difficult to put into numbers. It's a terrible disease that devastates both those who have it and their loved ones. This is something I know a lot about, because men in my family have suffered from Alzheimer's.
"I know how awful it is to watch people you love struggle as the disease robs them of their mental capacity, and there is nothing you can do about it. It feels a lot like you're experiencing a gradual death of the person that you knew.
"My family history isn't the sole reason behind my interest in Alzheimer's. But my personal experience has exposed me to how hopeless it feels when you or a loved one gets the disease."
In addition to boosting research into the underlying causes of the disease, Mr Gates has identified four other priority areas that need attention, including improving dementia diagnosis and participation in clinical trials, bringing new ideas and theories into the field, and using the power of big data to speed up research progress.
Dementia affects more than 47 million people worldwide and at a cost to the global economy of over $604bn every year. Despite decades of scientific research, there is no treatment that can slow the progression of the condition.
Jeremy Hughes, chief executive officer of Alzheimer's Society, has welcomed the philanthropist's personal investment. He commented: "This will not only speed up the progress we make towards finding a cure, but his attention to the cause will also help to eliminate the negative stigma that still exists around dementia to help create a better world for the people who are living with the condition today.
"Mr Gates' support has already had a positive impact on research being conducted into other diseases so we are delighted that he is now personally uniting in the fight against dementia."
The funding has been welcomed by health secretary Jeremy Hunt who said the "substantial investment could help us to change the lives of millions of people".
The DDF first launched in 2015 and is focused on discovering and developing new therapies to seek treatments for the condition. For more information visit: theddfund.com