Cabinet Office Minister Damian Green has announced the Government will take 'the time needed' to work with care leaders to shape its long-awaited Green Paper on social care, before publishing proposals in Summer 2018.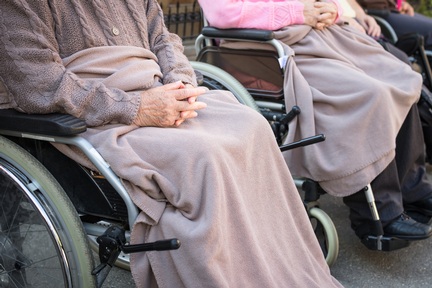 Damian Green: 'Big decisions'
The Government department said it has "begun a process of engagement in advance of the Green Paper to ensure it reflects a wide range of views and requirements" by working with independent experts, care leaders and care users to create the long-term reforms on social care funding that will be proposed in its Green Paper.
Cabinet Office Minister Damian Green, said: "An ageing population needs a long-term solution for care, but building a sustainable support system will require some big decisions.
"In developing the Green Paper, it is right that we take the time needed to debate the many complex issues and listen to the perspectives of experts and care users, to build consensus around reforms which can succeed."
The Green Paper, which had originally been expected in the Autumn of this year, will set out plans for how the Government proposes to improve older people's care.
The inclusion of Nigel Wilson, chief executive of Legal and General among the list of stakeholders (published below) suggests a wide-ranging discussion of the UK's social care crisis involving consideration of what part social care insurance can play to resolve it.
People selling 'clothes off their backs' for care
Jeremy Hughes, chief executive of the Alzheimer's Society, has said that as the social care funding crisis worsens, the charity's National Dementia Helpline has taken desperate calls from people selling their living room furniture and clothes off their backs to pay for dementia care.
Mr Hughes said: "It's vital people with dementia are put at the heart of this consultation – they are the majority of the people needing social care. The election showed that the public are hungry for social care reform, but with the paper not expected until summer, they will have had another year of waiting. If there has been no true progress by then we, and people with dementia, will be asking big questions of the Government.
"Our helpline has taken too many desperate calls from people selling furniture from their living rooms and clothes off their backs to pay for their care.
Today's words should 'be put into action' in Autumn Budget
"If the Government is truly committed to finding a solution, we need to see today's words put into action in next week's Budget. People with dementia can't wait any longer, it's time to put pounds behind the promises."
Damian Green's announcement came hours after the Care England 2017 Conference & Exhibition in London, on 16 November, in which Martin Green chief executive of Care England spoke of the need for a green paper. A Care England survey in July 2017 noted that 45 per cent of care providers are projecting to take on less local authority placements over the next three years due to low rates being paid by councils.
Once the Green Paper's proposals are published next summer, they will be subject to a full public consultation. Chancellor Philip Hammond originally promised in his Spring Budget that a green paper would be due by Autumn of this year.
Anna Dixon, chief executive of the Centre for Ageing Better, said: "Action also needs to be taken now, including increased funding for social care in the Autumn Budget. The impact of poorly funded and crisis-driven social care is severe, with negative impacts on both individuals and the economy."
Simon Bottery, senior fellow for social care at The King's Fund, said: "Ultimately, the green paper will only be meaningful if it results in a fundamental reform to the social care system. This is a challenge that previous Governments have ducked and it is vital this Government has the courage to deliver real change. The Government must not use the Green Paper as an excuse for failing to address the immediate needs of the publicly-funded social care sector, which faces a £2.5bn funding gap by 2020."
The names of those asked by the Government to provide advice to shape Green Paper proposals are:
Caroline Abrahams – charity director of Age UK
Dame Kate Barker – former chair of the King's Fund Commission on the Future of Health and Social Care in England
Sir David Behan – chief executive of Care Quality Commission
Dr Eileen Burns – President of the British Geriatrics Society
Professor Paul Burstow – chair of the Social Care Institute for Excellence
Jules Constantinou – President-elect of the Institute and Faculty of Actuaries
Sir Andrew Dilnot – former chair of the Commission on the Funding of Care and Support
Baroness Martha Lane Fox – Founder of Doteveryone
Mike Parish – chief executive of Care UK
David Pearson – former President of the Association of Directors of Adult Social Services and corporate director for Social Care, Health and Public Protection at Nottinghamshire County Council
Imelda Redmond – national director of Healthwatch England
Nigel Wilson – chief executive of Legal and General