Sir David Behan has announced he is to step down as chief executive of the Care Quality Commission, with Health Secretary Jeremy Hunt hailing him as an "exceptional leader".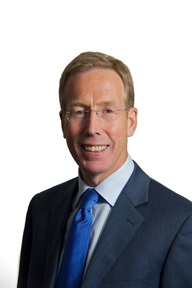 He will continue as head of the Care Quality Commission (CQC) until the summer.
Sir David Behan said: "After six years at CQC and over 40 years continuous employment in health and social care, I will be stepping down in the summer. I am announcing my departure now to allow Peter Wyman and the Board sufficient time to appoint my successor and to allow for a smooth handover."
He called it as "immense privilege to serve the public by leading CQC" and said: "I am incredibly proud of what we have achieved. We've inspected every hospital, adult social care provider and GP practice in the country – over 28,000 services and providers – and in the process developed a baseline on quality that is unique anywhere in the world."
He added: "I now feel it's time to move on, to make a contribution in a different way and to allow someone else to lead the organisation to the next stage of its development."
In a past interview with carehome.co.uk, Sir David said: "I feel I have almost got the perfect job."
The appointment of the chief executive is made by the non-executive directors of the CQC, with its chair, Peter Wyman, saying: "David's unique combination of passion, vision and deep understanding of the health and care system – along with his personal commitment to putting people at the heart of everything we do – have led CQC to become a catalyst for change that improves the quality of people's care".
'Exceptional leader'
Jeremy Hunt, Secretary of State for Health and Social Care, called Sir David "an exceptional leader" and said: "We are lucky to have had him at the helm at such a transformational period in the regulator's history.
"He is highly respected across the sector for his wisdom, drive and fearless determination to put patients first. He deserves great credit for overhauling healthcare regulation in this country to put quality and safety at the heart of the ratings system. He should be incredibly proud of his record, and will be sorely missed."
Sir David was awarded a knighthood for services to health and care in the 2017 New Year's Honours list and was presented with a City and Guilds fellowship in October 2016. In 2004, he was awarded an Honorary Doctorate in Law by Greenwich University and, in 2003, a CBE.
He was previously the director general of Social Care, Local Government and Care Partnerships at the Department of Health, where he was a member of the NHS Management Board; the president of the Association of Directors of Adult Social Services, and the first chief inspector of the Commission for Social Care Inspection.
'End of an era'
His departure is the "end of an era", according to Martin Green, chief executive of Care England, who called Sir David a "very fair and principled man who will be missed by the sector".
Vic Rayner, executive director of the National Care Forum (NCF) echoed Martin Green's sentiments, saying: "Sir David Behan has made an outstanding contribution to social care through his leadership of CQC over the last six years. His knowledge and understanding of adult social care and particularly from the perspective of people who use services has shaped and informed his leadership of the regulators responsibility across both social care and health."
She also called for the new leader of the CQC to "have a solid understanding of both social care and health", adding: "The value of the regulator understanding the potential of integrated systems was recognised in their local systems reviews of social care and health systems. Sir David has recognised this important role and his knowledge and experience of both elements of the system has been instrumental in shaping CQCs understanding of what good integrated provision should both look like and crucially deliver."