Breaking Bad actor Bryan Cranston is the latest television star urging the nation to #ShareTheOrange to encourage people to think differently about dementia.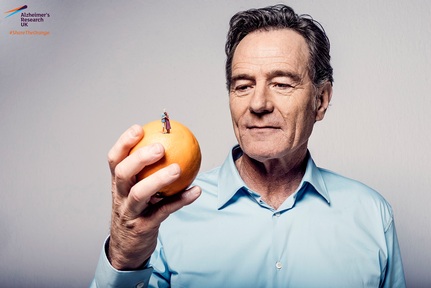 The American screenwriter is calling on people to share a thought-provoking film on social media for dementia research charity, Alzheimer's Research UK. Created by Aardman Animations, the campaign confronts misunderstanding around the condition, which is now recognised as the UK's leading cause of death.
Mr Cranston, who lost his mother Audrey 'Peggy' Sell to Alzheimer's disease in 2004, said: "I was honoured to be part of the #ShareTheOrange campaign for Alzheimer's Research UK.
"Alzheimer's took my mother's life, but our loved-ones hopefully could be saved from the same fate. With advanced scientific research, hard work and generous support, Alzheimer's Research UK, one day, could make finding a cure a reality."
The campaign comes two years after the release of the charity's first #ShareTheOrange film, fronted by actor Christopher Eccleston. To date, the 2016 video has been viewed over 15 million times and shared by 2.4 million people.
The film urges viewers to think differently about dementia and challenge the enduring misconception that the condition is simply a by-product of age.
A recent YouGov survey commissioned by Alzheimer's Research UK revealed that, when asked what they think dementia is and who it affects, just 23 per cent of British adults specifically mentioned brain disease or degeneration.
At the centre of the two-minute film is an orange that gradually strips away to demonstrate how the diseases that cause dementia, most commonly Alzheimer's, physically attack the brain.
Through damage caused by the disease, the brain of a person with Alzheimer's can weigh around 140 grams less than a healthy brain – equal to the weight of an orange.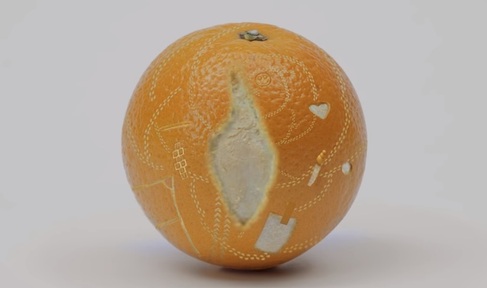 Hilary Evans, chief executive of Alzheimer's Research UK, said: "Bryan Cranston's support of our #ShareTheOrange campaign will help bring global attention to an important truth – that dementia is not an inevitability of age, but is caused by diseases that we can fight.
"The condition has been blighted by misconceptions for generations, and it's now time to turn our fatalism into hope, and research holds the key to overcoming the diseases that drive the symptoms.
"By sharing this film and joining the millions who shared our first campaign film, we can educate and inspire around dementia, and make it our next great medical research success story."
The#ShareTheOrange animation can be viewed and shared at: www.alzheimersresearchuk.org/orange For more information about Alzheimer's Research UK, visit www.alzheimersresearchuk.org