Simon Pegg, star of Shaun of the Dead, Run Fatboy Run and Hot Fuzz has lent his voice to a new film about dementia which highlights the disease's impact on the brain's size using a 3D printer.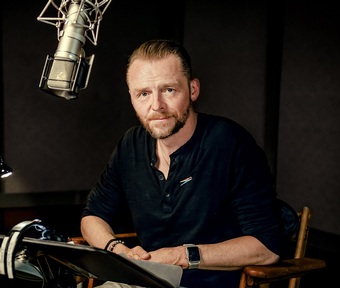 Narrated by Simon Pegg, the short film 'Dementia Uncovered' has been created by Aardman in collaboration with Alzheimer's Research UK and partner Ricoh, to visually demonstrate the destructive nature of dementia and raise awareness amongst the public.
Using real data from MRI brain scans, the film challenges the misconception that dementia is a natural part of ageing by using 3D brain models to show the dramatic difference between a healthy brain and one affected by Alzheimer's disease.
Simon Pegg said: "Dementia affects millions around the world, and the lives of individuals and their families are being turned upside down in its wake.
"While many of us are aware of the growing need to tackle dementia, public understanding of the nature of the condition is lagging. Dementia Uncovered helps visualise what's going on in the brain of someone with dementia and the physical impact is clear to see."
The actor says: "We know more than ever about what happens to brain cells during Alzheimer's. Researchers found that connections between cells break down and this is how we begin to lose our connection to the world, our families and ourselves.
"Alzheimer's disease physically shrinks the brain at four times the rate of normal ageing. A brain affected by the disease is just a shadow of a healthy one."
The disease destroys cells, leading the brain to shrink, which can leave it weighing around 140g less than a healthy one.
But the film star adds: "Dementia Uncovered also reminds us of the promise of research in finding answers to these diseases and captures a growing ambition to create breakthroughs."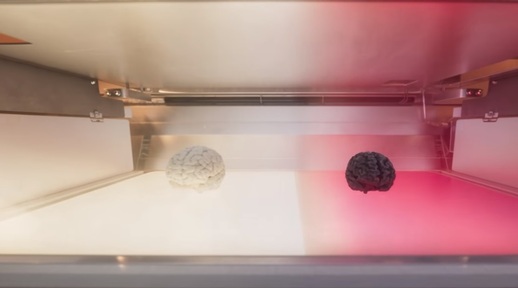 Dementia affects 50 million people worldwide and the actor is urging everyone to watch and share the film.
Hilary Evans, chief executive of Alzheimer's Research UK, said the video provides "a compelling glimpse of what is happening to the brain of someone affected by Alzheimer's.
"We are hugely grateful to Simon Pegg for supporting the campaign, and we hope people will find the film thought-provoking and inspiring."
The charity currently supports dementia research projects worth over £27 million in leading universities across the UK.
To help the charity fund dementia research, you can donate by visiting www.alzheimersresearchuk.org or calling 0300 111 5555.