500 people gather to cheer on people with learning disabilities at care provider's annual Athletics Championships
04-Sep-13
Article By:
Julia Corbett, News Editor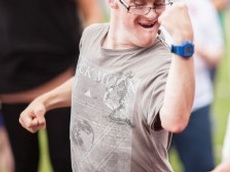 Five hundred people were joined by double Olympian Goldie Sayers and Paralympian Olivia Breen to support people with learning disabilities who are residents and services users of Care Management Group Ltd (CMG.)
The annual Athletics Championships were hosted by CMG, a care provider who offers residential care, supported living services and domiciliary care for people with learning disabilities and additional complex needs.
CMG created the event, which saw 186 medals awarded, as part of their commitment to promote healthy lifestyles and wellbeing amongst service users and staff.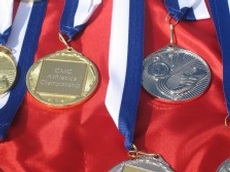 Michael Fullerton, Clinical Director at CMG, said: "The Athletics Championships are something we look forward to, and this year had even more significance as it's twelve months on from the Olympic and Paralympic games – it's essential that we build on the progress made during the games and continue to develop the legacy."
Participants competed in activities such as sumo wrestling, high and long jump, and a 50m obstacle wheelchair race and crowds saw the winners take to the Olympic-style podium to be awarded their medals.
Current British javelin record holder Goldie Sayers, who also represented UK in Beijing 2008, gave advice and tips about throwing events throughout the day and Olivia Breen, who won gold at London 2012 as part of the Paralympic 4x 100 relay team, met with residents and service users.
Mayor of Sutton, Councillor Sean Brennan attended the event, and applauded the enthusiasm of people with learning disabilities who took part in the day.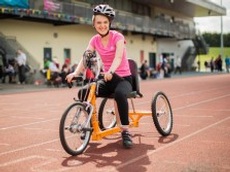 Mr Brennan said: "It was a great day, and I must commend CMG for such a fantastic initiative. It was a wonderful celebration of the sporting abilities of those with learning disabilities. The weather was perfect and everyone thoroughly enjoyed themselves."
Mr Fullerton of CMG added: "A big thank you to the Mayor and both athletes for joining us on the day. They helped to make it a truly special occasion and inspired our talented service users to become the stars of the future."