Pioneering Learning Disability Work Experience Week launched
11-Nov-13
Article By:
Julia Corbett, News Editor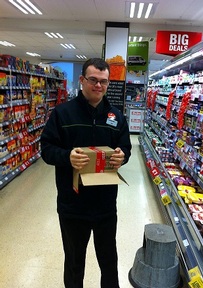 Learning disability charity Mencap has joined with Inclusive Employers to launch Britain's first Learning Disability Work Experience Week starting today.
Inclusive Employers members pledging to offer work experience for people with a learning disability include the House of Commons, Hampshire Fire and Rescue Service, Enterprise Rent-A-Car and McDonald's UK.
Inclusive Employers is an organisation created to help companies build an inclusive workplace and has launched the work experience week to improve employment prospects for people with a learning disability.
Richard McKenna of Inclusive Employers said: "Our members have inclusion hardwired into their thinking and approaches. Inclusive Employers' initiatives like Learning Disabilities Work Experience Week give our members new perspectives on inclusion and opportunities to harness different talent, strengthen teams and create opportunities for people who are often excluded from workplaces. Working with our member and partner Mencap, we have developed this initiative with the intention of breaking down barriers and creating cultures where all people are valued and all people can add value.
"As the UK's leading membership organisation on inclusion, we continue to champion inclusion in a creative and commercially focused way."
Data from the Office for National Statistics has shown only seven per cent of people with a learning disability have a job, despite many being able and keen to work. Mencap and Inclusive Employers are encouraging businesses to give people work experience places as a way to improve their employability.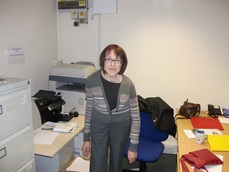 The value of work experience for a disabled person ranges from a confidence boost in the individual to learning a new skill as well as a person benefiting from the daily routine of going to work.
Mark Capper, business development manager at Mencap, said: "Evidence shows that there is much work to do to improve routes into employment for people with a learning disability.
"People with a learning disability have the same right to work as everyone else and they will become valued employees when given the right support. However, having a job is not just good for the individual; it is also beneficial and profitable for the businesses that they work for. Working with our partner, Inclusive Employers, we have developed this initiative to help businesses unlock the potential of working with people with a learning disability."
Barriers such as access to transport and socioeconomic issues can make work hard to find for disabled people but Mencap has claimed businesses have the potential to save £2,000 through sickness/absence and recruitment costs by employing a person with a disability.
Research has shown people with a learning disability stay in jobs longer, have low sickness rates and higher job satisfaction levels.
Karen Lawrence, human resources manager, Enterprise Rent-A-Car, said: "At Enterprise we respect the many differences that make each of us unique and know that these differences help to advance our success as a leading UK PLC. As members of Inclusive Employers, we are proud to be taking part in Learning Disabilities Work Experience Week with Mencap. Our commitment to being an inclusive company extends to every applicant, employee, customer and business partner. The employment rate for people with a learning disability needs to increase. We hope by supporting this week that we can help to change that."
Jim Campbell, creative director at Strudel, a business also taking part in the programme, said: "At Strudel we are passionate about making a difference and doing things differently, which is why we're taking part in Learning Disabilities Work Experience Week. The design industry doesn't always think differently enough about how we generate new ideas and having diversity in our teams incubates different thinking and delivers creative results for our clients. We value everyone's contribution in our organisation; that's part of our commitment to being an Inclusive Employer."
Liz Suttle, national human resources manager, McDonald's UK, said: "Work experience is a great way for people to build confidence and get a taste of what working life is like. We employ more than 92,500 people in the UK and our restaurants offer jobs with a culture of flexibility, opportunity, equality and development. Our customers come from all walks of life and it's important to us that our employees do too."