Third of local councils criticised for cutting community meals services
13-Nov-14
Article By:
Richard Howard, News Editor
Concerns have been raised by the National Association of Care Catering (NACC) over the risk older people face from malnutrition and social isolation, with austerity having a massive impact on the provision of meals on wheels, luncheon clubs and subsidised meals.
The NACC publishes research showing how one-third of local authorities no longer fund community meals and called upon the Government to recognise the importance of such services, not just for nutrition, but also for social interaction and safety checks.
NACC chair and organiser of the Community Meals Week, Neel Radia, said: "The Community Meals Service is a crucial preventative service that enables older people to live in their own homes for longer, whilst maintaining their physical and emotional well-being and reducing pressure on the NHS. Non-statutory care services, such as meals on wheels and luncheon clubs have been hit hard by cuts to adult social services as councils struggle to make savings.
"The abolition of community meals services is incredibly short-sighted and cuts a lifeline for many older people who can face social isolation and loneliness. A visit to a luncheon club or the delivery of a meal provides the regular friendly human contact that we all need, and the vital well-being and safety checks that the elderly require, particularly in the colder winter months.
"The Government should look at making community meals a statutory responsibility for councils to help protect frontline services for vulnerable older people."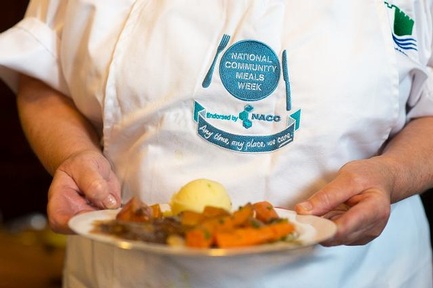 Results showed massive variation in those services cut, with the North East performing most poorly as only 25 per cent of councils now support these services, while Northern Ireland still maintains 100 per cent coverage.
Half of providers do, however, report that they expect further cuts to services over next year, while Local Government Association research confirms that social care related services continue to feel the impact of a funding shortfall, with £900m estimated to have been diverted from other council budgets in order to keep up with expenditure.
The NACC see this scenario as counter-productive, identifying nutritional care as the third largest source of cost savings to the NHS, while estimating that one million older people can now be classed as malnourished.
Dot Gibson, general secretary of the National Pensioners Convention responded to the research, saying: "Meals on wheels are a cost-effective lifeline for tens of thousands of older people across the country. But it's not just about the food. It's about the personal contact, relationships and the wider benefit that the service brings by keeping in touch with people and maintaining their well-being. We have to see the wider picture and rather than cut these vital services – begin to see them expand."