A retired police sergeant who has found a new vocation providing home care for older people, has been voted a top UK care worker and praised by the chief inspector of adult social care at the Care Quality Commission.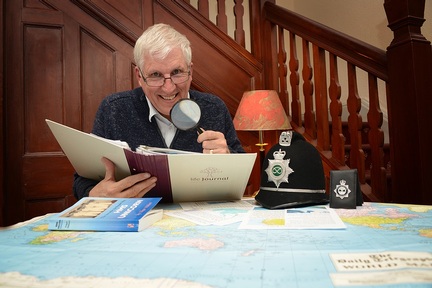 Keith Alldritt, who only joined Home Instead in February 2014, has been voted its Caregiver of the Year, beating 8,000 others across the UK.
The award recognises the 59-year-old's extraordinary efforts on behalf of those he cares for. The father-of-two has consistently gone above and beyond to help improve his clients' lives, creating Life Journals and taking people back to visit places that were important in their lives.
On learning Mr Alldritt had received this year's award, one of the people he cares for, a 95-year-old man, said: "I'm chuffed to bits for Keith. He deserves a big cheers for what he's done for me and for writing it all down in my own book. He cares through and through."
Chief inspector of adult social care at the Care Quality Commission, Andrea Sutcliffe, said: "This is the kind of care and support that definitely meets the Mum Test – care we would be happy for ourselves or anyone we love to receive.
"What a difference Keith is making to the lives of the people he is supporting – it is exactly the kind of person-centred approach that my inspectors are looking for and that everyone receiving care deserves."
Keith, a father-of-two from Staffordshire, now has a BTEC Level 2 in Care amongst his professional qualifications, plus diplomas including Health and Social Care as well as Home Instead's bespoke Alzheimer's City and Guilds qualification.
Mr Aldritt said: "I loved my time in the Staffordshire Constabulary, but working in home care, helping older people continue living in the comfort and familiarity of their own homes, is the most rewarding experience of my career to date. I'm humbled and honoured to receive the award."
Sam Brocklebank, co-founder of Home Instead Senior Care UK, said: "Keith embodies the core values of Home Instead – demonstrating that care and companionship go hand-in-hand. Keith's work shows what is possible when care is delivered with thought and compassion. It is not putting it too strongly to say that he has helped to transform the lives of many of his clients."