A new advanced diploma for home care workers has been scrapped after Government funding was withdrawn as part of the Spending Review.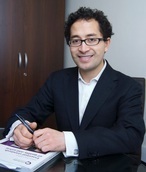 The training programme called 'Home Care of the Future' was going to be run in partnership with home care provider, Penrose Care and the Lakefield Hospitality School in north London. It was hoped that this advanced diploma would have given the accredited home care worker the same status afforded to Norland nannies - creating a 'new premium sub sector of social care'.
The home care worker diploma was one of seven training programmes that were axed due to the withdrawal of funding. This included the creation of a care practitioner which would have been a hybrid nurse-care worker, a programme championed by Care England. One of the aims of the training programmes which were being funded by UK Commission for Employment and Skills (UKCES), a government quango, was to give more opportunities to women and help redress the gender pay gap.
Robert Stephenson-Padron, managing director of Penrose Care said: "We are really disappointed and upset. We were trying to expand on the whole social care arena. We wanted to create a new diploma that would be value added care.
"It had been approved and students were going to be starting in April 2016. Then we found out that because of the spending review it had been cancelled."
'Higher quality care and more enriching job role'
Penrose Care believes that the diploma would have led to "higher quality care and a more enriching job role for the home care workforce, 80 per cent of which are women".
"We believe that our Home Care of the Future programme would have been a low-cost way for the Government to learn how to address both training gaps in the existing training regime for social care workers and take steps to help shift some social care job roles more away from healthcare, where there are structural wage headwinds as seen with recent junior doctor contract controversies," said Mr Stephenson-Padron.
He added: "Penrose Care spent an immense amount of time on our home care of the future proposal since the summer of 2015 and are deeply disappointed that the Chancellor's spending review was scrapped right before contract signing as the programme was meant to help low-paid women.
"With this funding from the Government, we would have been able to make a diploma that would have filled the gaps. It would have been a work based diploma that would have taken a year to complete.
"We encourage the Chancellor to personally reconsider the cuts to our programme and the programmes of the six other consortiums. Nonetheless, Penrose Care will continue to focus on providing an ethical workplace for its mostly female care workers that promotes and delivers excellent social care."
Consequence of Spending Review
A spokesman for the UKCES said: "We can confirm that, with regret, the UK Commission for Employment and Skills is no longer supporting the 'Workplace Solutions to the Gender Pay and Opportunity Gap' programme.
"This is a consequence of the announcement made by the Chancellor in his Spending Review regarding savings being made from supporting budgets in order to preserve funding for skills participation. We appreciate this will come as a disappointment to the seven projects involved, but hope that the commitment and enthusiasm they have shown will help generate some positive momentum on this important issue."
Colin Angel, policy and campaigns director of the United Kingdom Homecare Association (UKHCA) called the cancellation of this project by UKCES "another indication of the underfunding of adult social care as a result of the Spending Review 2015".
He added: "Committed and skilled homecare workers always benefit from a clear career pathway even if they choose to remain within front-line care roles. As a society we must recognise the value of a highly trained social care workforce."
Martin Green, chief executive of Care England, which represents the independent care sector, had hoped that the care practitioner role would have helped to solve some of the nursing shortages suffered by care homes.
He said "By cutting the funding allocated for this crucial project, the Government is turning its back on the elderly and dooming people to a grim future of unintentional neglect."