Home care provider rated 'Outstanding' for compassionate care
20-Jan-16
Article By:
Melissa McAlees, News Editor
Crescent Homecare Ltd has been awarded an 'Outstanding' rating for their continuous dedication to providing high-quality services, following a recent Care Quality Commission (CQC) inspection.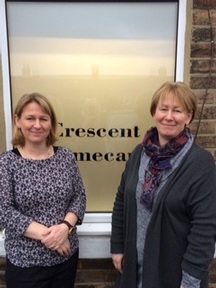 The domiciliary care agency is based in Langley Park, County Durham, and provides care and support services to adults and older people living in their own homes.
Debbie Westhead, deputy chief inspector for adult social care in the North, said: "We found that Crescent Homecare Limited was providing an outstanding service to the people it supported and to their families, and the team there should be extremely proud of the work they do.
"We were particularly impressed with the service's desire to continually improve and the dedication of staff to ensure that the people they supported were happy and well cared for.
"It is clear that people are at the heart of the service's values and they strived to ensure people are provided emotional as well physical care, to help support them in leading independent lives in their community.
"Crescent Homecare Limited has developed some excellent systems to better develop the service and has been formally recognised by professionals and the people it supports. Staff act with utmost professionalism and management are dedicated to providing a caring, compassionate and high-quality service. It is for this and many other reasons why the service has received the highest rating we can give."
During the November inspection, CQC inspectors recognised that the service treated individuals and their families with compassion and kindness and worked to ensure people were supported to be active in their local community.
Similarly, the care provider worked closely with health care professionals to ensure service users received appropriate care in a timely manner. If a person's needs went beyond the capability of the service, such as entering hospital, Crescent Homecare ensured their wishes were met, which included caring for their pets until they returned.
Inspectors identified that the service was very highly thought of and received many 'thank you' cards from families in recognition of their excellent service. Service users informed inspectors that staff treated them with dignity and spent time getting to know them, including their personal likes and dislikes.
Staff had also been provided with supplementary training in end-of-life care to better ease the transition of a person entering palliative care, while management recognised areas for improvement through robust quality monitoring systems, ensuring people had a better quality of life.
Crescent Homecare Ltd's managing director, Geraldine Raggat, has commented on the achievement. She said: "It's such a privilege to receive such an accolade. We feel delighted, particularly for our service users who should be treated with dignity and respect and receive compassionate care.
"Our ethos is to strive to offer high-quality care and to continuously improve our services. To ensure this, all of our staff undertake regular training so they can provide person-centred care that can be tailored to meet individual's needs."
Crescent Homecare Ltd continues to engage with service users about their care and reflects and consults on their practices to ensure the needs of the people they support are met or improved on.
click here for more details or to contact Crescent Homecare Ltd