TV and radio presenter Penny Smith is encouraging people to enter Age International's photo competition to raise awareness of and celebrate older people around the world.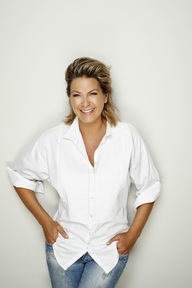 The theme of the competition 'Strength for Life' is open to interpretation. The photos can show the challenges older people face in developing countries or insights into later life globally. Age International is looking for thought-provoking photos from across the globe before their competition closes on 5 June.
Penny Smith said: "I love travelling and learning more about different cultures and people's lives in other parts of the world. It's shocking that many older people in developing countries have no other option but to keep working until the day they die just to get enough food for themselves and their families. This is why the work Age International does is so important, helping older people to support themselves and their families.
"I always take loads of photos while I'm away, so it you're anything like me have a look through your old photos and see what you've got. You never know, you could win!"
The best photographs will take pride of place in an exhibition in central London later this year. Two winners will also receive either a day's one-to-one session with award-winning photographer David Levene (Amateur category) or a voucher worth £500 for Calumet Photographic (Professional category).
Age International works in more than 30 developing countries, helping older people with emergency relief and long-term development programmes.
Chris Roles, managing director of Age International, said: "The deadline is nearly here and we're encouraging people to look through their photos to see if they're got a potentially winning photograph. Older people all around the world are incredibly valuable to their families and communities but unfortunately their contribution is not always recognised and older people don't always get the support they deserve and can be subject to discrimination, so we're working to change that situation."
Entries will be judged by a team of judges that includes the photo editor of The Guardian, Roger Tooth, award-winning Guardian photo journalist David Levene and news editor at charity partner Silver Travel Advisor, Roger Bray.
The competition is free to enter, but the charity appreciates and welcomes donations towards its vital, life-changing work with vulnerable older people in some of the poorest countries in the world.
For more information on the photo competition go to: www.ageinternational.org.uk/competition. Photographs need to be submitted via the online form by Sunday 5 June.