Hundreds of social care courses that 'short-change' England's students and bosses are to be scrapped, the Skills Minister has announced.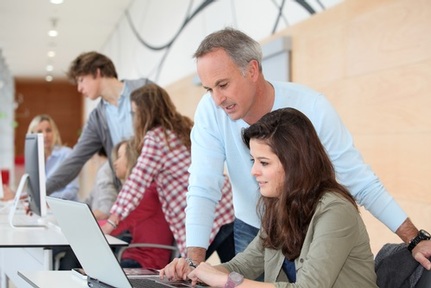 Currently, 16-year-olds considering a technical education can choose from more than 20,000 courses provided by 160 different organisations but these will be replaced by 15 courses linked to new qualifications.
Some 15 technical subjects (including social care), will have a new set of course standards. They will replace the existing multitude of qualifications and courses for the subject. The new social care course will have a common core of English, maths and digital skills, according to employers' needs.
The Government's decision follows Lord Sainsbury's report on technical education, which recommended simplifying the current system of technical education through 15 routes, with standards being set by employers.
Skills Minister Nick Boles today (8 July) published the Government's 'Post-16 skills plan', accepting every one of Lord Sainsbury's recommendations.
Described by the Skills Minister Nick Boles 'as ineffective courses that short-change employers and young people' he said: "Britain has all the ingredients needed to compete with other skilled nations, but we must create a technical education system that can harness that talent.
"This cannot be the government's job alone; we must work with employers and post-16 providers to unlock the potential in this country.
"This won't just help our young people get the best jobs but it will also boost our economy, benefiting us all."
The standards for each course will be set by an employer-led body.
The new qualifications have been described by the minister as setting "standards of excellence that are every bit as demanding as A levels."
A single course provider will be awarded an exclusive licence in a competitive process. And each course will take place either at a college and include a work placement or apprenticeships.
It was Lord Sainsbury's panel that found the current technical education system to be confusing and unclear, leaving students with a choice of qualifications. For example a budding engineer must choose between 501 different courses.
Lisa O'Loughlin, principal at Manchester College, said: "National standards for technical education will bring greater clarity across the system for learners, employers, and for career guidance which will benefit young people across the country. It's great to see an emphasis on high-quality work placements while students are still studying."
The reforms apply to technical education in England. The first courses will be made available from 2019.
Martin Doel, chief executive of the Association of Colleges, said: "Technical education has for too long been regarded as a poor cousin of academic study.
"There is still much detail to be worked through."
The 15 qualifications are for the subjects:
• Social Care
• Agriculture, Environmental and Animal Care
• Business and Administrative
• Catering and Hospitality
• Childcare and Education
• Construction
• Creative and Design
• Digital
• Engineering and Manufacturing
• Hair and Beauty
• Health and Science
• Legal, Finance and Accounting
• Protective Services
• Sales, Marketing and Procurement
• Transport and Logistics
To read more about the Post-16 plan visit: www.gov.uk/government/uploads/system/uploads/attachment_data/file/536043/Post-16_Skills_Plan.pdf