Rikki Lorenti is an Admiral nurse at SweetTree Home Care Services North London, He is part of their specialist dementia care team and has more than 30 years' experience working with people with mental health problems, specifically older people and those with early-onset dementia.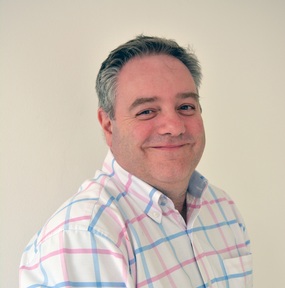 Mr Lorenti has been working at SweetTree Home Care Services for nearly two years. Before he joined the company, he spent some time working as an Admiral nurse with Berkshire-based Younger People with Dementia.
His background and training has enabled him to gain a broad range of experience working with families and people who have been diagnosed with dementia, both under and over 65.
homecare.co.uk asked Mr Lorenti what he enjoys most about his role and what advice he would give to anyone looking to become an Admiral nurse.
What qualifications do you have?
I am a registered mental health nurse, as well as an enrolled nurse (when we still had them). I am a registered teacher with the Nursing & Midwifery Council (NMC) and have completed ENB N11 (Care of the Dementia Patient). I have been a nurse for 31 years and feel that experience is equal to my formal qualifications
Have you always wanted to be a nurse?
It wasn't my first career choice but in 1982 I decided to take a pre-nursing course in Darlington and have never looked back.
Describe a typical working day?
I would suggest that there is no typical day. Some weeks are busier in that there are more one-to-one visits, other weeks it can be a combination of email and telephone consultations, and teaching or attending carers groups. It is the nature of the role that it is difficult to find that typical day.
What do you enjoy most about your role?
After many years in middle management, I made the decision that the time had come to go back to what I trained for all those years ago. The interaction between the client, the person with dementia, and myself is truly a 'triangle of care'. Working in a solution-focused way to find answers to the person's emotional and practical issues means so much more.
What's the most challenging part of your job and what would you change about it?
The fact that there are organisations out there who could support an Admiral nurse visit but struggle with paying for a service or accessing the independent sector, forgetting that their concerns are affecting family members and those with a diagnosis who just want help. The delay to a service in areas where Admiral nurses will not be commissioned is frustrating when a service is available.
What qualities and skills do you need to do your job well?
It may seem a bit of a cliché, but patience and a non-judgmental approach to each case is paramount, as well as the ability to listen and provide appropriate feedback based on knowledge and experience.
What is the main advice you would offer to someone who is providing care for someone with dementia either as a fellow nurse, home care worker or family carer?
Get a diagnosis as soon as possible as this can be such an important step in planning ahead. Seek support, link up with your local carers centre, and try not to feel guilty for something that you are not in control of. Don't refuse help, as anyone caring for a person with dementia needs to share the experience so that professionals and family members can be there throughout the journey.
What would you like to see change about the way people with dementia are supported or treated either those in receipt of home care services or in general?
Dementia is not an older person's condition, it is estimated that over 40,000 younger people under the age of 65 have a diagnosis. But that is an estimate, and the true figure may well be higher. If our professional colleagues in primary care were more aware of this, then it may be that a diagnosis of dementia could come earlier rather than being treated for depression for three or four years.
Our home care services are evolving to be more than just 'personal care' providers, they need to support those to maintain their activity and integrate into society. They need to provide rehabilitation and reablement, rather than meeting the individual's daily needs, and though this is important in relation to older people with dementia, it is fundamental when dealing with a diagnosis in the late 40s.
Caring and supporting an individual is not just about the person being cared for, but is also about the people supporting them.
Search and apply for jobs in the home care sector here.
click here for more details or to contact SweetTree Home Care Services North London