With the help of a mystery donor, Ambleside Kirkstone Rotary Club in Cumbria has managed to raise over £23,000 for Alzheimer's Research UK, after losing one of its members to dementia.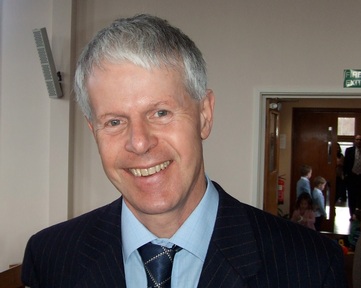 The club collected over £2,500 with a duck race which saw more than 2,000 rubber ducks taking part. Then a mystery donor stepped in, upping the amount to £23,100.
The club fundraised for Alzheimer's Research UK in support of John Stevenson, one of its members. He was diagnosed with early-onset Alzheimer's at the age of just 52 and died the day before the duck race, at the age of 69.
His wife and fellow club member, Mary Stevenson, cared for him at home for 11 years. However he had to move into care in the later stages of the disease.
Mary aged 73, said: "John was a chartered surveyor with his own business. He was also very active and loved running, so his diagnosis of early-onset Alzheimer's was very unexpected. However, he was always determined to raise awareness of the condition and worked hard to do this.
"When it was suggested that we should raise money as a club for a dementia charity, I agreed, but only if it was dementia research. It's the only thing that's going to beat the condition."
John and Mary's daughter, Rebecca Peak, recently gave birth to her first child. The day before her dad died, one of his carers acquired a fetal Doppler so that he could listen to the baby's heartbeat before he passed away.
Allison Peak, founding member of the Rotary club, has been friends with John and Mary for many years. She said: "John and Mary have been fantastic campaigners for dementia awareness ever since I've known them. John's passing the day before the race made the day particularly poignant, but I'm so pleased we've been able to give such a fantastic donation to Alzheimer's Research UK."