Women in their 80s are having better sex lives than those aged between 50-79, according to a think tank which has called for more to be done to improve the sexual healthcare of older people.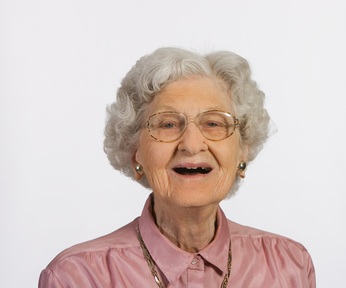 A new report by the International Longevity Centre – UK (ILC-UK), University of Manchester and Manchester Metropolitan University, looked at 7,000 women over 50 and found that whilst self-reported difficulties in becoming aroused steadily increase in women aged 50-79, these then fall after the age of 80 to below the levels seen in 60-69 year olds.
It also found women over 80 are more likely to share the sexual likes of their partner, feel emotionally close to them and not feel obligated to have sex with them than those aged 50-79. Research by the ILC-UK in 2016 found that 60 per cent of men and 37 per cent of women over 65 were still sexually active, and at least one in four men and one in 10 women aged 85+ were still sexually active.
Baroness Sally Greengross, chief executive, ILC-UK said: "We know that many men and women remain sexually active throughout their lives, and that intimate relationships in later life can continue to have a positive impact of overall health and wellbeing.
Myths
"Unfortunately, in 2017 there is still a need to dispel myths around relationships in later life."
She said that organisations like the ILC-UK will "continue to make the case for a life course approach to sexual health and relationships which sees advice and services available from the college to the care home".
The study found that men over 80 also reported that they were more likely to share the sexual likes of their partner and feel emotionally close to them than those aged 50-79. However, men over 80 also said they felt a greater degree of obligation to have sex with their partner than at any age between 50-79.
Men over 80 were six times more likely to report feeling obligated to have sex with their partner than men aged 50-59 and 70-79, and three times more likely than those aged 60-69.
Some older people see sex as important for happiness and wellbeing
'I think sex is very important to enjoying a happy life, whatever your age. In fact when making love you can be any age you feel you want to be, you do not feel old.' (Woman, 70-79 years).
'I am extremely happy with my sexual relationship with my wife and so pleased that sex for both of us is as good as it has ever been, even at this age.' (Man, 70-79 years)
For some a lack of it causes deep unhappiness
'My husband's complete lack of libido has led to an unhappy marriage; even if it is a stable relationship it is a joyless one.' (Woman, 60-69 years)
'I feel my wife only allows intercourse out of duty. She shows no emotional interest.' (Man, 60-69 years)
Using the Satisfaction with Life Scale measurement of subjective wellbeing, 'How long will I love you?' also found that for both men and women aged 50-90+, there was a positive association between the frequency of physical intimacy and overall levels of subjective wellbeing.
Need for good sexual healthcare
Dr David Lee, research fellow at University of Manchester said: "We know that positive sexuality and intimacy throughout the lifecourse is linked to higher levels of happiness and well-being – irrespective of age."
He added that older people have a right to good sexual health care and should be able to easily access joined up services to help them meet that goal.
Dr Lee would like to see health professionals proactively engaging with older people to better manage problems that impact on both individuals and couples' sexual health and function.
"By normalising conversations around sex and older people, health professionals can help to counter stereotypes and misconceptions around sex in later life, which will ultimately improve public health," he said.
Academics analysed the Sexual Relations and Activities Questionnaire from the English Longitudinal Study of Ageing to examine difficulties with sexual activities and function, attitudes towards sex and details about the current sexual partners of over 50s.
The report, 'How long will I love you? Sex and intimacy in later life' is published on the ILC-UK website www.ilcuk.org.uk