Home care provider Cera, has entered into a pioneering partnership with taxi app Uber, which aims to reduce hospital bed-blocking and get housebound elderly out and about.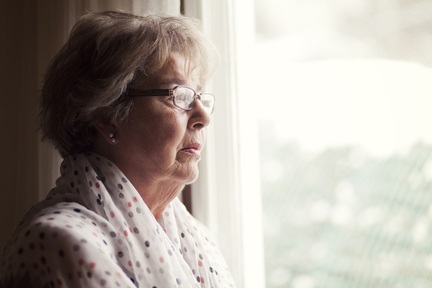 Cera, which is backed by £1.3m in seed funding, connects people online with the right care workers and monitors the care they receive. Currently it is just London-based but it does plan to expand into other cities later in the year.
The partnership means Cera care workers will use Uber to get to the people they are caring for and will also enable people receiving care to book cars so they can get out and about when they would otherwise have been housebound, or had to rely on someone else.
Disabled customers, or those who need a little extra help, will be able to book UberASSIST – or a fully wheelchair accessible vehicle through UberWAV – driven by one of Uber's drivers, who have been through a specially designed disability equality training course.
Integration of care and transport
The partnership will "radically integrate care and transport through technology", according to Dr Ben Maruthappu, co-founder and president of Cera, who said: "Older people and those with disabilities will now have access to the highest quality drivers, while carers will be able to efficiently travel to ensure they can provide services in the right place at the right time."
Jo Bertram, regional general manager at Uber, hopes the partnership with Cera will "help improve mobility for some of society's most vulnerable people", adding: "Uber's mission is for everybody to have access to reliable, safe and affordable transportation and this partnership brings us a step closer to making that a reality. Simply by tapping a button on our app carers will be able to get to people quickly and efficiently, while those with mobility needs will have the freedom to get out and about."
Assist with hospital discharge
As well as the partnership with the Uber, Cera has also joined forces with several NHS hospitals and Clinical Commissioning Groups (CCGs). Barts Health NHS Trust and the CCGs for Harrow, Brent and Hillingdon, amongst others, will be using Cera's services to improve care for the elderly, assist with hospital discharge, crack down on bed-blocking and prevent readmissions through on-demand home care.
Dr Maruthappu claims the partnership with the NHS will fire "the starting gun on revolutionising integration between health and social care through technology".
He said: "These partnerships tackle major challenges in the NHS, cracking down on bed-blocking and delayed discharges, while providing high-quality and efficient care. Cera's aim is to set the precedent for technology-led care solutions that benefit patients, families and the NHS alike."
Home care for people with dementia and cancer
At Barts Health NHS Trust, the largest NHS Trust in the country with a 16,000-strong workforce and turnover of £1.4bn, Cera will deliver home care for patients including those with dementia and cancer.
The plan is for Cera to operate across the Trust's five hospitals, which are St Bartholomew's Hospital in the City, including the Barts Heart Centre; The Royal London Hospital in Whitechapel; Newham University Hospital in Plaistow; and Whipps Cross University Hospital in Leytonstone and Mile End.
In addition, Cera will work with stroke units to improve integration across health and social care, and provide home care for those suffering from recent strokes.
Care Minister David Mowat called the partnerships "an interesting and innovative proposal which will help raise awareness of the challenges faced by the vulnerable elderly, and those with specific conditions that are becoming increasingly common in our society."
The start-up, which was launched last year and has already delivered tens of thousands of hours of care, allows anyone to book and coordinate emergency or long-term care from their smartphone. Family members can also send messages to and receive updates from the care worker in real time via Cera's online portal.
Cera reviewed on homecare.co.uk
homecare.co.uk has over 4,000 reviews of home care agencies from people receiving the care as well as their friends and family.
Cera currently has a score of 9.7 on homecare.co.uk, with the provider praised for its quality and flexibility.
One reviewer said: "Always punctual, which is very important. Always available to talk to and even if I have to leave a message, someone gets back to me within 10 mins. I have already recommended Cera to 3 close friends who have been unfortunate to find themselves in a similar situation."
While another commented: "Excellent services. I contacted them the day before my operation and the staff took extra efforts arranging my care. My carer was patient and caring. Every time I had to extend hours, there were no complaints. My carer was trained and professional and always on time. Certainly, recommend."
Their reviews can be found here www.homecare.co.uk/homecare/agency.cfm/id/65432218018#reviews